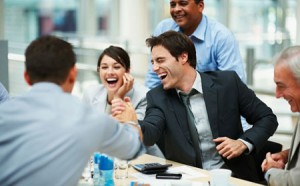 You've crossed the stage, thrown your hat in the air, and entered the real world. You're probably eager to get your career started and are already thinking ahead 10 years when you'll be running a company, saving the world, and making wads of cash.
But slow down there, new grad. Your career starts with baby steps and avoiding some of the common mistakes young workers make. If you follow these tips and stay away from some pitfalls, you'll be in that corner office in no time.
This article was first posted in Online Degree Programs.