by Patrick Ross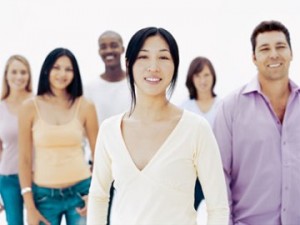 In a start-up, interns can be a viable and valuable staffing solution. Though they don't have the relevant experience your full time staff will have Interns offer enthusiasm and a different view on how things are done.  By offering them the chance to gain experience alongside your full time staff you can determine what area of your business they can be employed in. With this in mind here's a list of some basics that you should understand about internships, interns, finding interns and internship programs before you start:
What Is An Internship?
An internship is an arrangement in which an individual works for a company as a way to gain experience before moving on to their career. While you can pay interns, their primary purpose is not to earn money. An intern is primarily interested in gaining valuable experience that they can apply later in life.
Why Use Interns?
One of the big advantages of hiring graduates through an intern program is that you can identify potential talent without the risk of a bad hire. If interns take up experience related work in various departments of your business, you are training someone to do a job that they may be able to take on later. If the opportunity presents itself, you could then hire an intern to support a permanent role in your start up. When you use interns, you have the opportunity to train someone to fit you're your culture and work ethic. This gives them the chance to hit the ground running if you decide to make the position permanent.
Even if you do not hire an intern immediately, you will at least have some talent identified for the future. If you need to fill a role in your company, you have a record of the interns that you worked with in the past to turn to. This makes it possible to bring more talented people into the fold when you need them.
How To Find Interns
When it comes to finding interns for your business, you will use many of the same strategies that you use to recruit regular employees. You can post job advertisements online or in print media. You can work with universities in your area to help find graduates who are looking for work in your specific field. There are also internship agencies that provide screening and selection to help you identify the best candidates.
When posting an ad for an internship, it is important to make sure that you list all of the skills and responsibilities that will be required of the intern. It is critical to find a good match when you want to hire an intern for a role in your company. Provide information about the potential earnings for the intern, and how long the internship will last from beginning to end.
Internship Programs
When you bring interns on board, it is important to provide them with the training and feedback that they need to be successful. Invest time to structure your interns motivation will be affected. If they are in voluntary positions in your company keeping them involved in relevant projects is key.  By structuring their time with you they will be able to provide a greater benefit to your company. Introduce your interns to the proper people in your organization. Have them shadow a team member who is working in their department. Give the intern clear guidelines on what he is supposed to do in his position. If you take all of the guesswork out of it for the intern, you will be able to get much more out of the arrangement.
Give them every chance to succeed. Interact with your interns to find ways of improving your internship program. At that point, you'll be able to boost the performance of your internship programs and your company overall.
Patrick Ross blogs for inspiring interns the UK's leading internship agency.  If you are looking for interns or internships in London you will be hard pressed to find a better agency.