By Penny Carnathan, Creative Director/Writer at EMSI Public Relations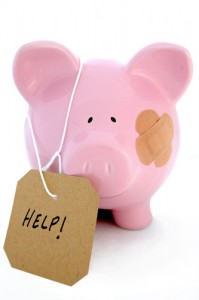 The recession has fueled a growing trend in the public relations industry – and not everyone's happy about it.
More and more PR firms are moving away from the traditional retainer-plus-billable-hours fee structure to "pay for performance."
Business leaders have been noting the increasing numbers of these non-retainer agencies for about 15 years, with a sharp uptick since the recession began in 2008. But no one seems to know exactly how many there are.
"We don't have any hard numbers. A lot of what's out there is anecdotal," says Arthur Yann, a vice president of the Public Relations Society of America. "The first of these I can recall started in the early '90s."
Pay for performance agencies promise certain actions or quantifiable results, such as media placements, for a fee. Some agencies offer refunds if they don't perform; others guarantee quantifiable results. The approach appeals to companies with slimmed-down marketing budgets, individuals and smaller businesses that want pay-per-click-style accountability. The agencies say more clients leave satisfied – and come back for more.
Retainer firms tend to be disparaging. These firms usually charge clients a monthly retainer fee and then bill for time actually spent working on a campaign. That simplifies billing for everyone, they say, because there's no way to measure the value of every action they take and every result they get.
Among the nation's pay for performance pioneers is Marsha Friedman, who launched EMSI Public Relations in 1990. Back then, she says, hers was one of only four such agencies that she knew of in the nation.
"Since it was such a new concept, I had to figure things out as I went along," she says. "It's still an evolving frontier; even the definition of 'pay for performance' differs from one agency to another. Some define it as the action or service they provide, 'We'll write a marketing piece and you'll pay X for that.'
"At EMSI, our definition is getting actual media exposure. In radio, for instance, a client may pay a per interview fee to get booked on 15 talk shows within a given period of time. If we get them only 12 shows in that time, they can get a refund for three. With TV appearances, we book first and then bill. In social media, we guarantee a certain number of connections each month. In print, we measure in terms of circulation, or visitors per month for online publications."
To address the issue of value, back in the '90s, Friedman developed a complicated grid system in which she set prices according to the placements EMSI obtained. For instance, when the agency got a client mentioned in a newspaper, he paid based on variables such as the paper's size and the extent of the mention.
"You can imagine, when we got great placements, some clients had serious sticker shock. They'd say. 'Stop! I can't afford this!' '' Friedman says. "That was a problem. We wanted to get the best placements for our clients, but a great campaign could quickly blow their budget. You don't want to be in a position where your goals are in conflict with your client's goals."
So she abandoned the grid after just six months, but she notes many newer agencies – and those switching over to pay for performance – use similar price structures. She advises businesses exploring pay for performance options to make sure they understand up front exactly how they'll be charged.
"Our goal is to get the most we can and the best we can get so that you will re-sign with us, which is why we contract for quantity," she says. "But we aim for quality because that's what gives us repeat customers and referrals."
That approach is especially appealing to startups and businesses that have been struggling to maintain profit margins during the recession, notes ActSeed, a resource for entrepreneurs and startups.
"How much budget can we afford without some certainty?" wrote ActSeed CEO Bill Attinger.
"At the very least, a PR professional that lives by this model signals their confidence in bringing you material value.''
Penny Carnathan is the Creative Director/Writer at EMSI Public Relations and a journalist with 30 years experience as a national award-winning editor, reporter and columnist at The Tampa Tribune in Tampa, Fla. She is currently also a weekly columnist for the Tampa Bay Times in St. Petersburg, Fla.