[Infographic] International Internet Scam Hotspots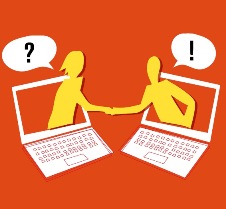 Considering what we hear of online scams – the Nigerian scam or site hacking comes quickly to mind – one would think that most scam schemes originate from Africa or Russia (with China sneaking up from behind). But we'd be wrong – in 2010, in which perpetrations where the origins of the scams were known, over 65 percent of scams actually originate from the United States. Surprised? You bet we are.
In fact we'd be wrong on other counts too. For Internet crimes, the biggest complaints isn't on identity theft (9.8 percent), spam (8.6 percent) or credit card fraud (5.3 percent), but non-delivery of merchandise after it's been paid for (14.4 percent). And in a world where e-commerce (blog-shopping, for example) is skyrocketing, that's a scary problem.
Here's an infographic that shows you more data around international online scams:
[From: Background Check Guide]

Daniel Goh is the founder and chief editor of Young | Upstarts, as well as an F&B entrepreneur. Daniel has a background in public relations, and is interested in issues in entrepreneurship, small business, marketing, public relations and the online space. He can be reached at daniel [at] youngupstarts [dot] com.