by Kent Campbell, SEO expert and founder of InternetReputationManagement.com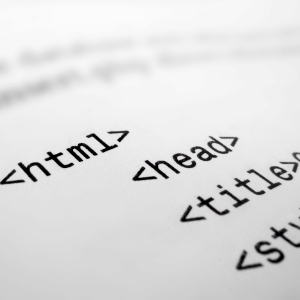 They're here. The sites that even your genius SEO guy and tech savvy PR team are often powerless against. Unmanaged, these sites can sink your company online.
Here's my top five (actually eight) villainous sites for businesses looking to protect their precious online reputations. Heed this advice and you could be saving yourself years of misery and money spent on costly reputation management services.
Negative SEC filings are bad enough, but having one show up on the first page of a Google search for your brand when someone is deciding whether or not to do business with you is much worse. Not only does Google assign a lot of importance to the SEC.gov site, but the name of your company is often in the title of the SEC litigation report page causing the negative search result to shoot to the top of Google when your brand is searched online.
Advice: Obviously avoid SEO violations. If that's not an option, suppress the site in search results for branded online searches.
This one's a double-edged sword. Having your company's name in Wikipedia gives a company a veneer of authority. While a company's Wikipedia page looks great in search results, it can be edited by anyone anonymously – even your competitors. If the Wikipedia page suddenly becomes negative you could be in trouble. Because of the anonymity it affords authors, it is a magnet for anti-competitive online reputation behavior.
Advice: Monitor your Wikipedia page. It's very difficult to suppress.
If you don't claim your name, someone else will and there's little you can do about it. When they claim your name, they can claim your reputation. Individuals and businesses claim their names on the site if they haven't already. WordPress is so strong in search that it's sure to show up high in search results.
From their names, you'd assume these sites are pillars of consumer protection. In some cases they are, but many of these types of sites fall dangerously short of anything fair or honest. These sites let anyone post anonymously and reviews are in many cases unverified. They're breeding grounds for false claims and anti-competitive online behavior. Because of the relative importance search engines give these sites, and the way their pages are intentionally structured to rise high in search results, they can be a real headache for companies looking to protect their reputations.
Both of these are very strong sites and will show up almost automatically for branded searches whether you own them or not. If you don't claim them, someone else will. Once claimed link to them from the home page of your main website to strengthen them in search results. They may rise above the social media squatters trying to shave traffic from your good name.
Kent Campbell is Chief Strategist for Internet Reputation Management, and has a nuanced understanding of SEO and online reputation strategies.