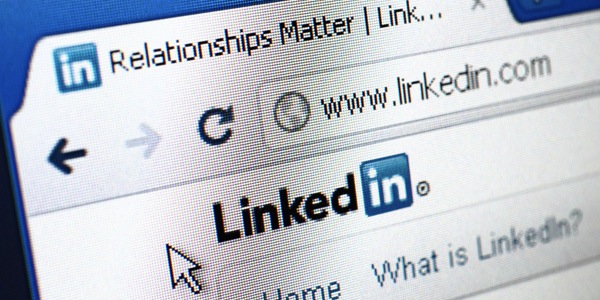 By now, most people know that LinkedIn is an excellent resource for improving a job search by allowing job hunters to make new contacts with recruiters and companies that might not have found them otherwise. But there are varying degrees of success among those on LinkedIn, and the simple fact is that some job seekers are doing a much better job than others when it comes to getting exposure on the site. They're not engaging in complicated schemes, just plain proven ways to become more prominent.
These are simple ideas that you can put to work in order to get your profile in front of more recruiters who can make a difference for you. From better keyword placement to strategic recommendations, these are all great ways to help recruiters locate you on LinkedIn:
This one's obvious, but so important that we can't possibly leave it out: you've got to have keywords peppered throughout your LinkedIn profile. Recruiters will search on LinkedIn, search engines, and through LinkedIn groups to find you, and you can improve your odds of actually being found by recruiters by remembering not to skimp on keywords.
Again, it's simple and obvious, but so important: a 100% complete profile is the bare minimum for getting found on LinkedIn. The more robust your profile is, the better your chances of showing up higher in Google and LinkedIn searches. Leave no stone unturned.
When you show up in search results, do you want to represent yourself with a polished, recent photo, or a barely passable image from your college days? Make the effort to get a professional photo for LinkedIn, and recruiters will take you more seriously.
Your headline really gives you an opportunity to stand out, so take advantage of it. Avoid simply using your job title, and go the extra mile to point out your biggest strengths. Come up with three to five terms that best describe your position, duties, and areas of expertise to make your profile more searchable, and stand out among search results. Remember to use spaces, commas or plus signs instead of slashes, which may interfere with LinkedIn recognizing each word as separate.
In the context of your profile, abbreviations might make sense, but when it comes to search results, recruiters are more likely to search using the full word. Whenever possible, avoid abbreviating so that you'll be able to connect when recruiters look for that particular word.
Recruiters often find candidates through their LinkedIn contacts, especially extended networks. The more people you've connected with on the site, the more likely it is that you'll be found through your network.
Your name is an obvious choice, but a keyword will help go a long way to getting you to the top of search results, whether recruiters are looking through LinkedIn or Google. Try a combination of your name and the absolute most relevant keyword for the job you're seeking.
A great way to let recruiters know that they've found the right candidate (you) is to simply spell it out for them. On your profile, you should share that you're "looking for opportunities in _____." That way it's perfectly clear and easy for recruiters to recognize that you'd be a great fit.
If you've got 'em, flaunt em. Don't hold back when it comes to listing your skills, including both professional and even relevant personal skills. Each of these represents a valuable keyword that recruiters can use to find you.
If you've been on LinkedIn for a while, you may have your industry set to represent your old job. But if you're making a career change and searching for work outside of this industry, you're going to have a hard time being found unless you change your settings. Remember to update this important part of your profile to reflect what you're really looking for.
11. Become active in groups.
LinkedIn groups offer a great opportunity for showing your expertise and how you interact with others, and recruiters certainly know this. They regularly check out relevant industry groups to find out who might be qualified and available for positions that they have to offer. Stay active, and find the right groups that will get you noticed.
Your LinkedIn summary is essentially a cover letter to recruiters and employers, so it's very important that you take this part seriously. Share a look into who you are and what you offer, remembering to include relevant keywords and even industry buzzwords that will create instant recognition.
Putting your phone number and email in the Summary section won't help recruiters find you any faster, but they'll be a lot more likely to reach out to you if this information is readily available. Be sure to share it anywhere that is relevant.
Recommendations are yet another great place to find keywords, in addition to boosting your profile's weight. When requesting recommendations, ask that they discuss certain aspects of your work that will naturally lead to the keywords you'd really like recruiters to find you with. In some cases, it's even appropriate to pre-write a recommendation yourself, and send it to your contact to approve, edit, and post.
The more recommendations you have, the higher you're going to come up in searches, and the better you'll look to recruiters who want to find proven candidates. Ask anyone that you think has something relevant to offer in the way of a recommendation, especially coworkers and superiors.
On a resume, it's typically wise to simply list your last three jobs, but on LinkedIn, listing every single one can really work in your favor. You can reconnect with more former coworkers, and even show up in search results if recruiters look for people who worked for a certain company.
Some job seekers list "My Next Job" as their most current position, and this is a really bad idea. It's confusing to recruiters when you come up in search results, and it is frankly a little off-putting. Instead, be sure to effectively list what you're looking for in your summary and headline.
Although some workers are willing to travel or relocate for a position, it is simply too daunting for recruiters to consider this in a search for candidates, and it is extremely likely that they will confine their search to the local area where jobs are located. That means you've got to make sure your location is correct in your profile. Forbes also recommends that you search for other people on LinkedIn within 25 to 50 miles of your zip code, identifying your "competition" and connecting with each of them to show recruiters that you're locally networked.
This article was first posted in Online College.