by Yi Ning Lim, marketing specialist at GMO GlobalSign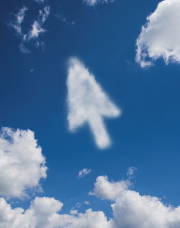 This is the second part of a two-part series covering the 2nd Annual Cloud Computing World Forum – Asia edition which was just concluded at The Mira, Hong Kong on 30th Nov and 1st Dec.
In the previous article, we introduced Cloud Computing and some of the current trending issues in the Asia Pacific region. For this article, let's take a look at the challenges facing Cloud adoption that were highlighted during the Forum.
The Sleeping Dragon Awakes in China
During the Forum, Cloud Computing was highlighted as the number one technology priority for companies in 2012. Global companies like IBM, NEC, Cisco and Oracle were out in full force to share about Cloud Computing, providing a nod to the rapid growth in Cloud services in Asia.
However, it is interesting to note that Cloud Computing in Asia will not evolve in the same way as the Western market due to the eagerness of Asia's CIOs and business leaders to take the lead in adopting the latest IT innovations. During the opening address, it was noted that China and the rest of Asia was poised to leapfrog their Western counterparts' several generations of IT hardware and software, and moving more directly to mobile and service-based models. This adds further momentum to their business transformation, potentially changing the dynamics of relationships among IT vendors, partners and their end-user customers.
Indeed, Cloud Computing has brought about a big shift in the way IT services are delivered. Companies have gained much in terms of flexibility and efficiency at a time when demands on the data center are growing exponentially.
Everyone's Joining the Cloud Party In Asia
Cloud adoption among the Small and Medium Enterprise (SME) segment will be one of the fastest in the regions, as these enterprises are attracted by the relatively low set-up cost involved, helping them build their companies quickly. SMEs constituted a relatively high proportion of the visitor ratio for this year's Forum, and many shared their interest in Cloud due to its "buzzword" status as well as the touted cost reduction that Cloud could offer companies.
The Hong Kong government was out in full force at the event as well, sharing their challenges in putting together a case for Cloud adoption by the government. It was also to be noted that numerous representatives from other government bodies in Asia was also present at the event, keen to learn from Hong Kong's experience and to evaluate services of the various Cloud providers present at the event.
Don't Jump Onto the Cloud Bandwagon Too Quickly
While "Cloud" seems to be the latest buzzword, one should not move one's business to the Cloud blindly without considering whether the Cloud is suitable for their business. When outsourcing parts of a business, it is critical that you understand what exactly you are getting into. Many participants at the Forum only had a hazy idea of how the Cloud operated and were slow to understand how it actually can be observed in our daily life, with few realizing that a common email tool, Gmail, operates on the Cloud.
Your Security is Only As Strong as Its Weakest Link
Another question that I received during the Forum was how secure one's information is on the Cloud. While Cloud Computing has been quickly added to the IT lexicon, there are still nagging worries about the safety of data stored in the Cloud. Is my data safe? Can Cloud services be hacked? Is it wise to put my business at the mercy of Cloud providers? Should I place it on the public Cloud, private Cloud or a hybrid Cloud?
Some key questions that you might want to ask when deciding to join the Cloud include:
1. What is the nature of your business and how do you intend to use the Cloud?
Our CloudSSL is an SSL distribution service available via API and is designed specifically to help web services operate securely in the Cloud. It is able to operate in any IaaS, PaaS or SaaS usage environment. There are a myriad of Cloud solutions available and it is vital that you choose the right type of Cloud service to match your business needs.
2. How important is your data?
It is important to know what information you are putting on the cloud and how it would impact the business if the security was breached. Another figure to think about is how much it would cost to recover from the breach and the impact on both your customers and your brand.
3. How will you change your infrastructure and policies to adopt the Cloud?
The biggest stumbling block for many is integrating the Cloud into the pre-existing infrastructure. Knowing how it will mesh is important, as is the readiness of your employees in embracing the cloud. Not being able to progressively change policies and to ensure a smooth adoption also poses a challenge to many companies keen to adopt Cloud.
Every Cloud has a Silver Lining
To sum up, Cloud tools can add a lot of efficiency to your business. With more and more companies joining the Cloud conversation, it is natural for your company to be interested in participating as well. Security is paramount and absolute measures must be taken to protect customers' private information.  Industry players have been working alongside customers to address the usage and security issues and as Cloud Computing gains maturity, there will be a greater uptake of Cloud services, with end users able to reap the benefits of Cloud adoption.
Yi Ning Lim is a marketing specialist at GMO GlobalSign, one of the first Certification Authorities, providing Digital Certificate and credentialing services since 1996. Yi Ning has a diverse background in marketing, finance and human resources, with experience both in the public and private sector.