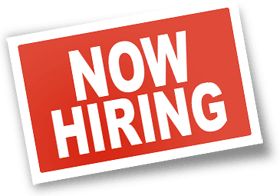 According to a new Pepperdine University Graziadio School study, 40.7% of small businesses say they will hire in the next six months as compared to 38.1% who say they do not plan to hire. This increased business sentiment spells good news for job seekers in an economy that has seen massive job losses and poor jobs growth in recent times.
The findings come from the initial results of a survey of 7,502 small privately-held businesses with revenues of less than US$5 million dollars by the Pepperdine Private Capital Markets Project with the cooperation of Dun & Bradstreet Credibility Corp. The poll also found that economic uncertainty (38.2%), followed by access to capital (26.0%), and government regulations and taxes (24.2%) are the top three issues small businesses face today (see chart below).
"Small businesses should be a top consideration as the President and other legislators seek to jump start job creation," says John Paglia, lead researcher of the Pepperdine Private Capital Markets Project and associate professor of finance at Pepperdine University's Graziadio School of Business and Management. "Establishing market confidence, improving access to capital and improving regulatory and tax structures are the most direct route to end the Great Recession and spark the Great Recovery." (Here's a snapshot of unemployment and recession in the United States in recent years.)
According to the study, small businesses said that of those policies most likely to lead to job creation in 2012, "increased access to capital" emerged as #1 (34.8%) followed by tax incentives (23.2%), and regulatory reform (18.3%).
Access To Capital Key Reason Why Small Businesses Not Able To Hire
"Professor John Paglia's research on small business is deserving of attention precisely because it strips away all the noise and clutter we hear in the news and uses objective research criteria to tell us why small business owners are not hiring: the answer is access to capital,", says Jeffrey Stibel, Chairman and CEO of Dun & Bradstreet Credibility Corp, whose company's vast database of small businesses provided researchers from Pepperdine University with a greatly enlarged pool of subjects for the study.
When it comes to seeking financing, small businesses say they are most willing to use bank loans as a financing option (70.7%), followed by angel financing (35.7%), private equity (28.1%) and venture capital (27.2%). However, success rate of obtaining bank loans are low – of 1,667 small businesses that sought bank loans over the past 12 months, just 44.5% were successful. Survey results indicated that business owners on average contacted 2.2 banks and invested between 16-24 hours of time in the process.
"Many businesses are now questioning whether contacting banks for credit is worth the time invested. Taking 16-24 hours away from 'minding the store' to pursue a loan can be extremely detrimental to any small business, especially when the odds are not in their favor," says Paglia. "If we can get credit flowing and hiring picks up, actions such as incentives that support the pursuit of advanced degrees and workforce retraining would set off further creation of much needed, higher-wage jobs."
Positions In Demand
The study showed that of those small businesses that do plan to hire, sales and marketing skills are in greatest demand (47.8%) followed by skilled labor (41.6%) and service/customer service (38.8%). Also, 83.0% of companies planning to hire indicate they'd need to train those they hire.