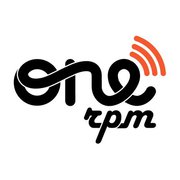 ONErpm (www.onerpm.com), a digital music distribution platform and store for independent artists, labels, and music fans around the world, has launched a social commerce Facebook application that lets musicians and labels market and sell their music direct from their Facebook page.
The application features a one-click installation process, and users can upload any number of albums (a boon for prolific musicians). Best of all, the application supports multiple currencies – payments are processed within Facebook, unless the consumer opts for PayPal – and languages (including English, Portuguese and Spanish).
"Our focus is to help artists promote their brands and sell their music by harnessing the social media power of their fans," says Matt Olim, CTO and co-founder of ONErpm (formerly, CTO and co-founder of CDNow).   "We've built the ONErpm service so that it can become a fully integrated music store with a recommendation engine – all residing within Facebook."
ONErpm, which is headquartered in Brooklyn, New York, is currently working on the next release which will include more social commerce features and customization options. "We're constantly listening to our artists and labels and building that feedback into our product as fast as we can," adds Emmanuel Zunz, ONErpm's CEO and co-founder.