by Kevin Kaiser, Startup Biz Blog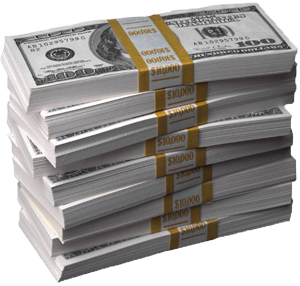 When you are starting out as a business, it can become obvious pretty quickly that you need to establish some sort of business credit. While some enterprises can be run without the worry of high start-up costs, there are plenty of other businesses that require a fairly large chunk of capital. Whether you need to buy equipment, pay employees or start a supply chain, some sort of business credit loan becomes a necessity.
Here are the steps to follow to begin helping you build business credit:
1. Establish Your Business as a Separate Entity.
The first thing you need to do is make sure that your business is separate from you. Choose a business organization that works for you, and then apply for a business license. When you have your business established, you can then apply for an Employer Identification Number (EIN) from the IRS. You will file your business tax return under this number, and use this number as you engage in credit building activities.
2. Register with a Business Credit Reporting Agency.
Just as there are credit agencies that collect information on consumers, there are also reporting agencies that collect and share information on businesses. You can register with these agencies to establish a business credit file. The two most well-known agencies are Dun and Bradstreet, and Experian. You can ask your creditors and vendors to report to the business reporting agency so that you begin building a solid financial reputation as a business. When you register, use your EIN.
3. Obtain and Use Business Credit.
In order to build a business credit history, you need to obtain and use credit. Many business owners start small, with a business credit card, to help them begin the process. You can also get credit from your suppliers and others. That way, you could make regular payments to them, and build up your credit as they report your responsible behavior to a business credit reporting agency. Small business loans, as well as small loans for equipment can also be used to bolster your business credit file. Make sure that you provide your EIN as you apply for credit.
4. Be Responsible.
It is vital that you behave responsibly with your business credit. Make your payments on time and in full. You need to show that you can handle your expenses, and that you are an acceptable risk. As you prove yourself, you will find that you are able to more easily get the loans you need to continue running your business, and you will be able to command better terms.
5. Why It's Important to Build Separate Credit for Your Business.
Separating your personal credit from your business credit is important if you want to ensure that your business remains legally separate from your personal assets. Separating business income and expenses from your personal accounts and assets is important anyway, from a liability standpoint. With separately established credit, your personal credit is less likely to be ruined if something financially disastrous happens to your business. Additionally, a long history of keeping your business assets separate from your personal assets will protect you if an irate client sues you later. Instead of accessing your personal assets, he or she will have to be satisfied with your business assets.
Do your best to build up a separate business credit history, and you will find that record-keeping is easier, and that your business begins to be seen as a separate – and fiscally sound – entity.

Kevin Kaiser is an entrepreneur who deals with online marketing and reputation management for start-ups he's involved in and can be found writing at Startup Biz Blog.