by Kevin Kaiser, Startup Biz Blog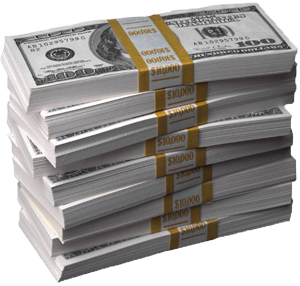 Apple just blew past the competition in a big way. Everyone's been familiar with how pervasive their products have been in pop culture for years now and they continually wow the public. According to an article in M&C.com, Apple posted gaudy second quarter results that reported they had sales of 18.7 million iPhones and 4.69 million iPads. No other handheld device comes close.
This firmly entrenches the company as the world's largest handset maker. Their revenue alone comes in at almost 12 billion dollars which, compared to the closest competitor, Nokia, doesn't even touch that with its 9.4 billion. The business world has always had to remain content with PCs and their software but Apple seems to be taking a huge cut of the profits and is becoming a much more business friendly device.
With this new wave of mobile technology now upon us, the drafting of many business applications has been catching the public's eye and it's likely that Apple will become a top competitor for the way the private sector does business. For example, there are several applications that are free to users that have proven quite popular as of late in the world of stock trading and business deals.
BLOOMBERG is an application that is loaded with a wide variety of media on topics such as news, stock quotes, company profiles, price charts, and market trend analyses. It's completely customizable so you'll be able to edit what information is being received and how you receive it. Like everything else from Apple, it's a really clean and user-friendly app and endlessly useful.
DAILYFINANCE is much like Bloomberg but the difference is that it's backed by AOL Money & Finance. It has many of the same features and you'll be able to use it to great affect.
iSTOCKMANAGER is a little different. It's supported directly from Apple and is intended for iPhone users. You'll be able to directly manage your accounts directly from your device as well as gain access to charts, stock positions, and much more. It's intended to streamline the process of making money so that you can do it anywhere. Strangely enough though, iStockManager is also available on BlackBerry devices. The app is a little different but has all the same features.
All of these applications are free and are being used with increasing frequency. From making stock picks to formulating trading strategies, these apps can help you through the process. There are many other free applications on the market that perform similar functions. It seems, these days, there's an app for everything so if these applications aren't particularly useful to your unique needs, there's probably one out there for exactly what you need to do.

Kevin Kaiser is an entrepreneur who deals with online marketing and reputation management for start-ups he's involved in and can be found writing at Startup Biz Blog.