ASEANpreneurs Youth Leaders Exchange 2010 Applications Now Open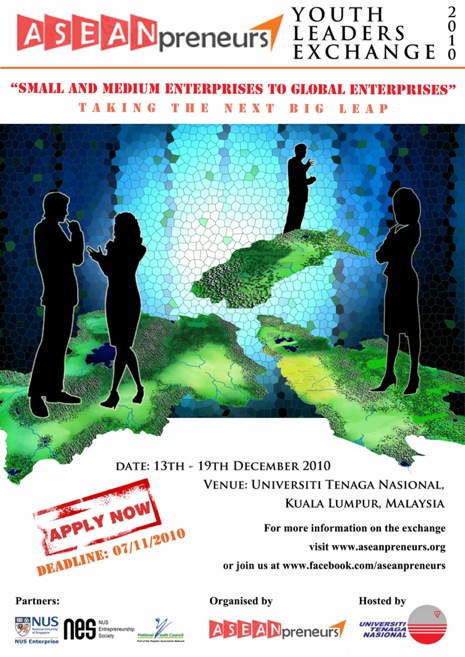 Applications for the ASEANpreneurs Youth Leaders Exchange 2010 are now open. Organized by the ASEANpreneurs Youth Leaders Network, the week-long event – from December 13 to 19 hosted at Universiti Tenaga Nasional in Kuala Lumpur, Malaysia – will give aspiring and passionate youth from the ASEAN region an exciting opportunity to explore and experience all about entrepreneurship.
To apply for the program, download the application, fill it out and email ayle_applications@nes.org.sg. Applications close on Nov 7, 2010.

Young Upstarts is a business and technology blog that champions new ideas, innovation and entrepreneurship. It focuses on highlighting young people and small businesses, celebrating their vision and role in changing the world with their ideas, products and services.