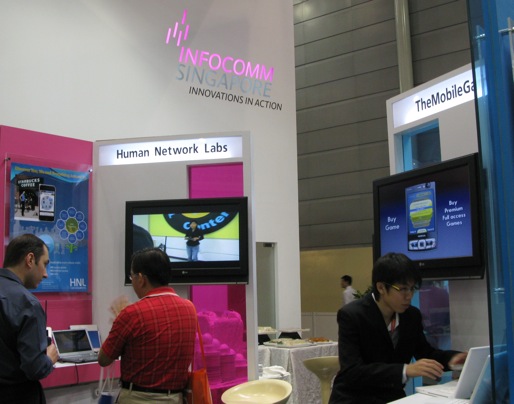 CommunicAsia – one of Asia's premier exhibitions on communications and information technology – isn't exactly the place to find Singapore startups, being more of a stomping ground for SMEs and MNCs to network and solicit business.
So it was a surprise when I ran into a few familiar faces there. Most of the other startups, were sequestered in Hall 3 under Infocomm Development Authority (IDA) of Singapore's Infocomm Singapore booth:
The first I ran into – Goh Yiping of Human Network Labs. On the final day of the exhibition, she had the opportunity to share with Minister for Community Development, Youth and Sports (MYCS) Dr. Vivian Balakrishnan, who stopped by for a short chat while touring the booths.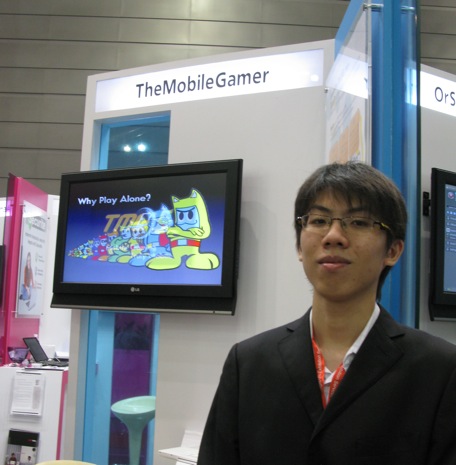 TheMobileGamer (TMG)'s COO Vincent Wang was manning their booth solo, with CEO Alvin Yap having stepped out for a while. (I have previously featured them here.)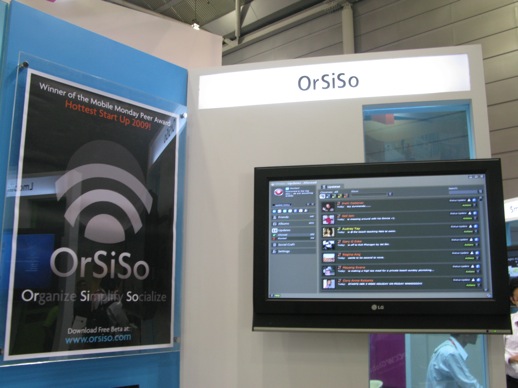 OrSiSo's CEO Thorben Linneberg was not at his booth, due to an unfortunate bike accident last week. I hear it wasn't too serious. (I've previously covered OrSiSo here.) Get well soon, Thorben!
I finally had the chance to say hi to Phokki's Sean Seah, whose startup had a booth there. I've previously featured them but have never met Sean face-to-face. Sean – a really decent chap, and I found out Phokki's not his first nor only startup –  even introduced me to guys from Juzz4Security, whom I plan to feature in an upcoming post. Other startups who had booths there included MyWobile and iTwin.
A few other startups even participated in the founding of Mobile Alliance. But I'm sure I've missed out on some of the rest.
I'm hoping to see more local startups at CommunicAsia next year!