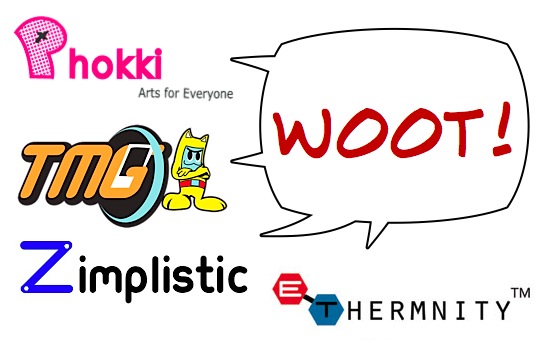 Premier early-stage venture capital firm Draper Fisher Jurvetson (DFJ) and Cisco has announced four local startups as the Singapore entrants to their recently announced global business plan competition.
The competition seeks to find new technology-oriented ideas from aspiring college and university student entrepreneurs around the world, and will select sixteen finalists on June 19, 2009. The winner, who will be announced on June 30, 2009, will receive a minimum of US$250,000 seed money as well as receive professional feedback and mentorship from both DFJ and Cisco.
The Singapore entrants are:
1. TheMobileGamer (TMG), which created mobile gaming application GameMo (here for a previous interview),
2. Phokki, a Web 2.0-based photo-touching and photo-styling service (previously featured here),
3. E-Thermnity, which designed a baby milk bottle that changes color according to temperature, and
4. Zimplistic, which designed Rotimatic, an automatic chapati machine.
They will compete with business plans from 16 other countries around the world including China, India and Vietnam. Competition finalists will be selected on various criteria including the quality of the management team, technical innovation, addressable market size, competitive positioning, barriers, capital efficiency and financial projections.
This is the first time the competition is aimed at a global market, made possible by DFJ's Global Network and Cisco TelePresence, which allows live, face-to-face network communications experience that enables the finalists from around the world to present their business plans in real time to a joint panel of DFJ and Cisco executives based in San Jose. "We believe that technology has no borders and that there are talented entrepreneurs everywhere who want to change the world, and we look forward to partnering with them," says Tim Draper, DFJ's managing director.
Let's wish our Singapore hopefuls well!