Cheapening Your Brand – Or Is It?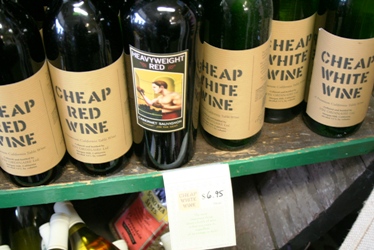 Spotted in a deli cum general goods store in Sausalito, San Francisco: wine branded and labelled "Cheap White Wine" and "Cheap Red Wine".
In a market known for snootiness and snobbery, a wine producer has decided to take a totally surprising tack to differentiate himself from his competitors.  Sure it's risky. Hell, it can be damaging to the company's brand.
But it's definitely innovative. And it may just carve a totally different market segment for itself.
Would you dare do something as risky as this?

Young Upstarts is a business and technology blog that champions new ideas, innovation and entrepreneurship. It focuses on highlighting young people and small businesses, celebrating their vision and role in changing the world with their ideas, products and services.