About
Here at Young Upstarts (@youngupstarts) we like to write about things that help change the world in little ways.
That's why we focus on stories and thought leadership pieces that help businesses small or large, the entrepreneurs and intrapreneurs, or those who simply want to become better at what they do. We especially love to showcase content that highlight young people and what they do, and celebrate their vision and role in changing the world with their ideas, products and services.
Young Upstarts is part of Singapore-based Upstart Publishing.
The Team
Daniel Goh, Chief Editor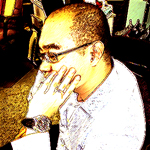 Founder and chief editor of Young Upstarts, Daniel Goh is interested in entrepreneurship, marketing and public relations issues. He is constantly amazed by human resilience shown by small entrepreneurs in the face of incredible odds, and aim to tell their stories. In his un-spare time, he's an F&B entrepreneur selling beer.
He can be contacted at daniel [at] youngupstarts [dot] com or follow him on Twitter at @danielgoh.
Speaking Engagements
13 November 2010 – Speaker, The Next Big Bang [my slides here]
12 November 2010 – Speaker, NTU New Media & Entrepreneurship Seminar [my slides here]
30 October 2009 – Presenter, IDA Social Media Immersion Programme
25 June 2009 – Panelist, Ogilvy Open Room [Topic: Journalism's from Mars, Social Media's from Venus]
12 June 2009 – Presenter, Starcom Social Media Forum
6 March 2009 – Panel Speaker, BlogOut! 09 [Topic: Social Media in Business (Case Studies)"] (My post here)
4 October, 2008 – Panel Speaker, Social Media Breakfast 4 [Topic: Corporate Adoption of Social Media] (My post here)
Others
Judge, Rotary Youth Social Entrepreneurship Challenge (RYSEC) 2010 finals
Preliminary Judge, ideas.inc business challenge 2010
Jeffrey Paine, Startup Advisor

Jeffrey Paine is the founder and executive director of Battle Ventures and Founder Institute Singapore. Jeffrey has a background in venture capital, technology, film and is always interested in issues in entrepreneurship, ideas that dominates, cool films and dramas and has co-founded 2 technology startups that will be spinning out of Battle Ventures. He can be reached on Twitter at @jpaine. His most common phrase is "There must be a freakin' better way to do this…"
Ho Sim Yee, Contributing Writer
With a business and social sciences background, Sim Yee is constantly intrigued and inspired by entrepreneurs and their enterprises, as well as the social environment in which they thrive. She loves checking out new places, products/services, and meeting the people behind these. She is particularly interested in social entrepreneurship, writing, self-help, F&B and the arts. She can be contacted at simyee.ho.2007 [at] gmail [dot] com or on Twitter at @syleaf7.
* The views expressed here on this site are entirely the writers' own, and do not represent the views of the company/s they work for.
Site Credentials
Media Partnerships
16-17 June 2011 – echelon 2011
2011 – ideas.inc Business Challenge 2011
17-18 November 2010 – Cloud Computing World Forum Asia
22-23 September 2010 – Social Networking Forum Asia
18 September 2010 – Tertiary Tech Conference
1-2 June 2010 – echelon 2010
27 May 2010 – Unwired 2010
Spring 2010 – Founder Institute Singapore
24 October 2009 – Invent Singapore 2009 Conference
22-23 September 2009 – Social Networking Forum Asia