Denis Vranich, Canadian Executive, Emphasizes Hard Work For New Entrepreneurs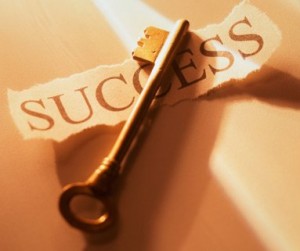 Many people have the dream of opening one's own business and working for themselves. Thanks to the technology boom and the advent of the internet, today more than ever people are able to open their own business and nurture their startup ambitions.
Of the more than 7 billion people living around the world, over 400 million are entrepreneurs who are living out their dream of owning their own company. Despite each entrepreneur having unique motivations behind their business dreams, they all share one thing in common. These aspiring entrepreneurs were brave and determined enough to establish their business.
Deciding to go into business for oneself can be scary and liberating at the same time. Before the majority of entrepreneurs establish their first business, they are usually working a regular full-time job and pursuing their dreams of independence during their off hours.
Balancing daily financial and work needs with building a new business or brand can be particularly challenging. But, it is this tenacity, resilience and willpower in these early stages that often set those who succeed apart from those that will eventually fail.
For Diane Goldwin, founder of AquaMobile Swim School, that meant establishing a detailed agenda that balanced her day job with her dream.
"Create a schedule in advance of the days and times you will commit to working on your new venture, and most importantly, stick to it," she said. "Otherwise, it's too easy at the end of a busy day to want to relax or let yourself get distracted by other activities."
However, the definitive goal is to leave the daily grind behind so that working on advancing your own business can become your full-time job. So, how does one know when it is the right time to leave their full-time job?
While some entrepreneurs suggest toughing it out until your business is able to support you financially, others recommend reducing your available work hours as your business begins to gain traction until you are able to fully leave.
"If you can begin to cut back hours at your day job, even two to four days a month, then start the transition process now," notes Kelly Azevedo, head of She's Got Systems. "With one day a week to focus completely on your business, you'll be a lot more productive and be able to adjust to the change in income."
With that said, for young entrepreneurs who lack access to the same types of financial resources as their more seasoned counterparts, leaving behind the work world or reducing their work hours isn't sometimes feasible. Additionally, for those still in school, balancing studies, work and business pursuits can be even more difficult.
Ontario property developer Denis Vranich knows this struggle first-hand. When he first started out as a real estate property developer, he balanced his work and other aspirations carefully.
"When I was developing my first condo project at 141 Catherine Street in Hamilton, I paid for all the renovations by working as a bartender," said Denis Vranich. "I was also going to school at the time, I'm not sure I slept at all in 1995."
Thanks to those long days and his commitment and hard work, Vranich no longer has to balance the three and instead can focus all his time on the projects being led by his real estate company, UrbanLife Residential.
Making the decision to delve into a new business endeavor is full of risks and sacrifices, but those who are able to persevere and stick through it are quick to point out the benefits of being your own boss.
Ultimately, only you know if it's the right time to go into business for yourself or if you are willing to put in the work in that is required. With that being said, there are few things as fulfilling and gratifying as the feeling of success associated with a business you built from the ground up.

Young Upstarts is a business and technology blog that champions new ideas, innovation and entrepreneurship. It focuses on highlighting young people and small businesses, celebrating their vision and role in changing the world with their ideas, products and services.