4 Super-Hot Fin Tech Trends To Watch Out For In 2016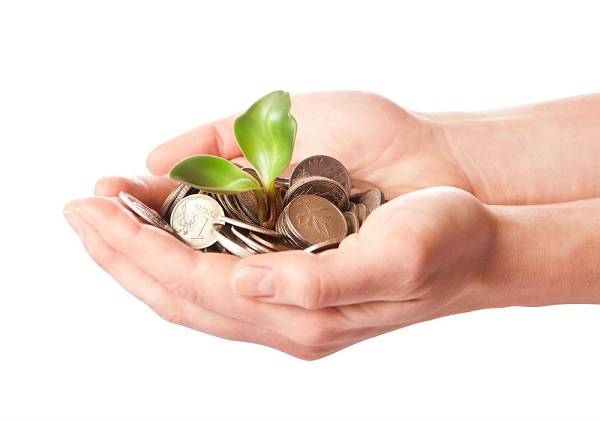 by Kiara Medhurst, content strategist at My Gold Limited
Last year has been a great one for fin tech with close to $15 billion pumped into the young industry. There are small and bright companies that have come up in the past few years that have found out ways to manage virtually any service offered by big names in banking.
The fin tech companies have disrupted the archaic way of functioning of banking behemoths. Young companies are quick, nimble, tech-smart and offer highly customized solutions- advantages that a huge century-old bank with established incentive alignment and organizational structure cannot hope to accomplish.
What are the areas that fin tech startups are focusing on? Though the initial traction was in payments scene, new startups like Motif Investing and CAN Capital have entered advanced banking service areas of online trading and small business alternative capital financing. Atom Bank is entirely digital and Venmo allows expenses to be shared among friends, and both these companies have bagged millions of dollars in investor money.
With investors seeing blood and consumer interest heating up, fin tech could see quick growth and massive success in the coming year.
Here are a few trends that you can watch out for in fin tech for the year 2016.
1. Mobile Payments Set to Grow Even Faster.
Mobile payments have revolutionized how we pay for our purchases at checkouts. We no longer have to fish for our wallets, swipe your smartphone at the point of sale and it's done.
Proximity payments or NFC-enabled transactions have revolutionized the way we deal with money. It is predicted that a whole generation that never deals with paper money, card or plastic is not very far away, in fact it can be realized in a decade or so.
Gartner expects mobile commerce to make up 50% of all ecommerce payments in the US by the year 2017 and Statista predicts that the volume of mobile payments worldwide will exceed $720 billion by the year 2017.
Mobile wallets will become a staple in smartphones and with Apple Pay, Samsung Pay, Android Pay and PayPal centralizing all financial information of an individual into an app, there is really no limit to banking functions a tap on your smartphone screen can accomplish.
Adyen, Stripe, Bill.com and Affirm have all picked up steady traction, huge partnerships and millions of dollars in funding. Affirm is quick and easy credit at point of sale, and some say that it promotes impulsive spending, but its popularity is soaring.
2. Lending Startups Shake up Banking Industry.
Peer-to-peer lending, crowdfunding and social lending have changed the ways in which people and companies try to gain access to funds.
Marketplace lending platforms like Prosper and Lending Club grew in popularity during the economic slowdown and provided easy personal loans through online platforms without the time-consuming formalities required in a traditional bank or financial institution.
It is estimated that $12 billion was distributed through loans by marketplace lenders in the US. The big economies of US, UK, China and Australia together recorded about $20 billion in marketplace loan origination.
There are hundreds of tech startups in the lending scene now and there have been successful exits as well. Lending Club and OnDeck have come out with IPOs which have been well-received showing the positive market sentiment about alternative lending through online platforms.
Interest rates are algorithm-driven and take a far more holistic view of borrower profile than typical credit scores. Lower interest rates for customers and better earning potential for investors have seen some big ticket investments in this sector. Prosper raised more than $165 million in a late round of funding this year valuing the company close to $2 billion.
Expect more customized and unique services like Avant and Asset Avenue that cater to specialized financial needs of customers.
3. Big Data Will Dominate.
Millennials and centennials are more willing than earlier generations to share their personal and financial data so that connectivity and internet of things (IoT) will make transactions easy and convenient. They may not be happy with this or they may do it unwillingly, but the fact is that we are hooked to the convenience that smart gadgets can provide, and in turn are readily supplying mammoth amounts of valuable data to marketers and publishers.
Spending patterns, social media activity, credit card use, personal interests and transaction history are all valuable information that can be tailored to create highly customized marketing experience for customers. Suitably pitched product campaigns and targeted advertising can improve the buying experience for customers, build brand loyalty and drive sales for companies.
It is the age of big data and even POS systems capture a wealth of customer data.
Fin tech companies can use customer-driven data to provide financial solutions to users at their fingertips.
Big data has also given rise to data analytics firms that derive actionable insights from the wealth of data that is created every second.
Bitcoins Stay Steady.
After hitting the $500 mark bitcoin has now held stable in the $400-$460 range where it is expected to stay for a few months to come.
Digital currency allows you to conduct financial dealings without a centralized bank controlling the transactions. It is open source, fully encrypted and you can mine bitcoins by solving complicated math puzzles but it is estimated that only a limited number of bitcoins are left.
Since the currency is not tied to any country or bank, there are no transaction fees and can be used anonymously as well. Transactions can be traced back to wallet IDs but names are never revealed which makes it hard for marketers or governments to have any data.
Bitcoin is the earliest entrant in the super-hot sector of fin tech and has a head start over all other forms of digital currency. Mass adoption is still some time away but there will be more investors in bitcoins.
Gold and silver bullion are safe bets against currency volatility but you can consider bitcoins as a good alternative, provided you do not put all eggs in one basket.
Conclusion.
Fin tech will continue to see high growth and plenty of new players. The field is wide open and customers are more ready than ever before to try out new products and services. 2016 is definitely going to be the year of fintech and only time can tell who will be the biggest winner this year.
Kiara Medhurst is a content strategist at My Gold Limited, New Zealand's leading precious metals merchant.

This is an article contributed to Young Upstarts and published or republished here with permission. All rights of this work belong to the authors named in the article above.