[ADV] How Can Translation Services Help Business?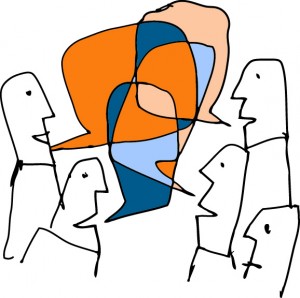 Today, the world is smaller than it ever was before. The developments in technology now allow us to communicate with other people based anywhere across the globe within seconds. Similarly to our personal lives, globalisation can also have a positive effect on businesses. The idea of international expansion becomes more and more popular within the UK SMEs. In order to reach new consumers, business owners decide to take a full advantage of globalisation and approach new, foreign markets.     
As rewarding as it is, international expansion also brings along a number of challenges. Indeed, even some of the largest and well-known companies in the world failed miserably, simply due to the lack of knowledge about their target market. A recent research suggests that over 90% of the people who purchase goods from a foreign shop, are more likely to do so if the information provided is in their native language.
As you can see, the importance of a localised approach and translations simply cannot be underestimated. The true potential of a foreign market, similarly to your home market, can only be seen if all steps are taken to ensure that consumers receive the best possible service from the very beginning of their journey with you, through the purchase and then the aftercare.
A great way to localise your business methodology is to approach your potential customers not only in their native language but also intact with their social, cultural and behavioural values. This most definitely isn't a straightforward task, and frankly, it can take a lot of time, research and money to successfully complete.
Translate your business material.
One of the most important steps a business owner must undertake in order to increase their chances for success in a foreign environment is to translate company's business and marketing material. Not only will this allow the new customers to understand more about the product or service business is offering, but it will also be a sign of respect and professionalism to them. Anything from the company's website and brochures to business cards and email campaigns should be professionally translated by an agency specialising in business translation services. Such company will not only translate your material word for word, but will also ensure that your message is appropriately localised for the target market.         
An example of a region where localisation is very significant is Asia. China, one of the fastest growing markets in the world has a rather specific audience. Here, a great attention is paid to symbolism and culture. It could simply be disastrous for business to enter the Chinese market with, for instance, colours and messages which although in Europe are absolutely fine, to a Chinese consumer represent something unpleasant.     
Translate legal documents.
Although translating marketing material is extremely important, it sometimes simply isn't enough. Another important factor which business owners must consider and which can directly influence their expansion is translating their legal documents. Contracts, warranties, user manuals or licences can be extremely informative and significant to the smooth running of business and full customer satisfaction.  As some of these are legal documents, the accuracy and use of correct terminology is simply essential. 
Blog.
Translating and localising your website is great, but what about blog, news and social media? Your customers might want to stay up-to-date with the news about your company and a great way of connecting with them without being too intrusive is through blog and social media. Think about translating some of your posts/news into the target language. On top of looking professional, your customers will definitely appreciate the effort.
As you can see, translation services can indeed be extremely beneficial for anyone who indents to enter and penetrate foreign markets. If enough planning and preparation is done, this can be an important part of your expansion and help your business in successfully acquiring new customers and what's perhaps even more important – keeping them happy.

Young Upstarts is a business and technology blog that champions new ideas, innovation and entrepreneurship. It focuses on highlighting young people and small businesses, celebrating their vision and role in changing the world with their ideas, products and services.