VentureBoard Helps Universities Help Startups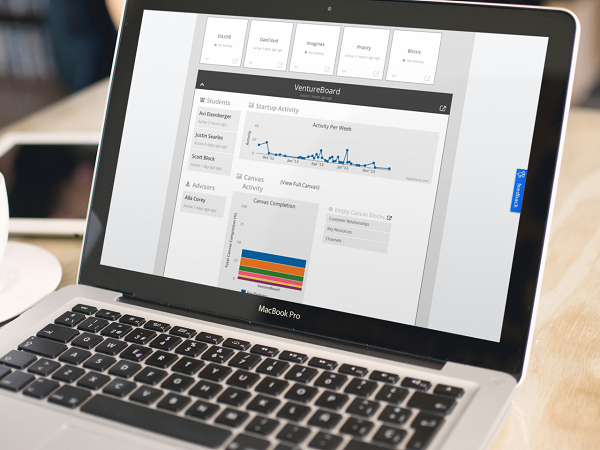 What happens when you put three students who are passionate about youth entrepreneurship together? That's what happened when University of Maryland undergraduates information systems and marketing double major Scott Block and Avi Eisenberger, and computer science major Justin Searles, got together to discuss the challenges of student entrepreneurship. But the three weren't just concerned about starting a business, but each had individually realized there was something missing altogether. Searles early on decided that there were plenty of resources in the university out there for student entrepreneurs, but founders were too busy building their product to find and leverage on those resources. Eisenberger on the other hand noticed that despite students attending entrepreneurship lecture after entrepreneurship lecture, few if any of them started companies. For Block, he noticed as he was walking from the business school to the computer science building that the people who were coming up with ideas - the business majors - were actually located almost at the opposite end of the school campus from those who would know how to build upon those ideas. When they got together to discuss these insights, they decided to do something about it, and 
VentureBoard
 was born. The idea they came up with was simple - to build a higher education software platform where students can start their ventures, but also allow universities to create and manage their own entrepreneurship ecosystems. The team started with a simple site where students - the business types, the developers or the designers - could upload their profiles, and use it to find one another as they build their teams. Later they approached the
Dingman Center for Entrepreneurship
 - University of Maryland's entrepreneurship center- and worked with them to understand their needs and extended their features by offering tools that universities small and large could harness to better track, manage, and advise student startups. So on one hand 
VentureBoard
 could be used by students to search for and filter listings to find potential cofounders; on the other universities obtain a bird's eye view of the entrepreneurship ecosystem taking place right on campus, and able to advise or assist accordingly.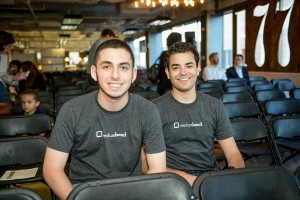 Since then, the team has been hard at work adding new customers, iterating on the platform, and thinking up new ways to reduce barriers to student entrepreneurship. Today not only does Dingman Center for Entrepreneurship use VentureBoard as a foundation for its 
Fearless Founders
 program, the 
Maryland Technology Enterprise Institute (Mtech)
 also has deployed VentureBoard in its 
Hinman CEOs Program
 courses. So it's interesting that not only did Block, Eisenberger and Searles build their own company; their product is also being used by universities to help other students build theirs.
Daniel Goh is the founder and chief editor of Young | Upstarts, as well as an F&B entrepreneur. Daniel has a background in public relations, and is interested in issues in entrepreneurship, small business, marketing, public relations and the online space. He can be reached at daniel [at] youngupstarts [dot] com.