PlayMoolah.com – Financial Education For Kids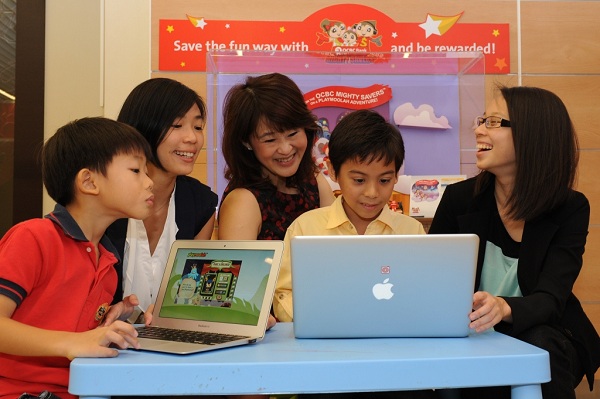 Many personal finance experts agree that one of the reasons why more young people are getting into debt these days - landing themselves into heavy credit card debt, for example - is because of poor financial literacy. This problem is exacerbated because our education system doesn't really teach us how to manage our money, so many young people have no idea don't have an idea that they can end up in a whole load of trouble from poor financial decisions. And that's the gap in the system the founders of Singapore startup
PlayMoolah.com
set out to plug. Audrey Tan and Minxuan Lee saw that many children grew up without a proper financial education and had no idea about the value of money. "We founded 
PlayMoolah
to inspire a new generation of young people to develop a healthy perspective towards money," co-founder Audrey Tan explains. "We want them to be empowered by seeing it as a way to serve their dreams, personal growth and happiness, as well as to create value for society, rather than viewing money as an end in itself." So they built
PlayMoolah
, an online site where young kids play games and other tailored experiences to understand how to manage money. Originally launched in April 2012, its gamification tools encourage children to take charge of their money, in a fun, engaging and safe manner. Children can make real financial decisions and actions, managing both virtual and real-world dollars. Parents are also involved in the learning process - they can easily manage and stay updated on their child's activities, and get involved by setting chores, matching their savings goals, or helping them give to charity. In fact, leaving kids make their own decisions about money is at the center of the PlayMoolah experience, empowering young kids to see how money can help them achieve their goals, and create value in the world. And using games to teach financial literacy lowers the barrier of learning for many children who may struggle with potentially difficult financial concepts (which even adults have trouble with!).
PlayMoolah
this week got access to some 200,000 potential new users as it partners its first financial institution in Singapore's
OCBC Bank
. Young customers under the bank's Mighty Savers program can use a 'lite' version of
PlayMoolah
's online platform, which will show these six to 12 year-old children who deposit at least S$50 in their savings account how to earn, spend, save, give and invest their money. If they deposit S$1,000 or more, they get access to the full version for six months.
Daniel Goh is the founder and chief editor of Young | Upstarts, as well as an F&B entrepreneur. Daniel has a background in public relations, and is interested in issues in entrepreneurship, small business, marketing, public relations and the online space. He can be reached at daniel [at] youngupstarts [dot] com.