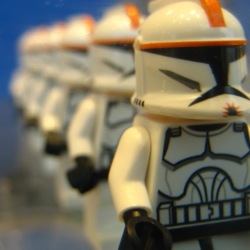 Following the boiling hot Groupon Clones scene in Singapore, All Deals Asia, as the leading deal aggregator in South East Asia, started collecting data since August 2010. This Part 2 article is the concluding piece to our previous part about the performance of our daily deal companies in Singapore. Below, we updated the Performance Chart and also created a ranking review of the various companies.
Updated Performance Chart as at 26 Oct 2010
Daily Deal Companies Ranking
An Overview of Daily Deal companies in Singapore:
Deal.com.sg was co-founded by Jan Croeni and Patrick Linden in early May 2010 and received about US$1million from Rebate Networks in July 2010. It is one of the first group buying sites in Singapore and is still the largest one till date judging from its traffic, followers, revenues and coupons sold. As a deal site, its Alexa ranking is the highest as the Top 4 (Koovs, Cozycot, uBuyiBuy and Reebonz) combines traffic from other regions or businesses that are originally not daily deal related.
Bestseller(s): Bintan Resort Ferry Tickets (1452 sold), Jurong & Bishan Prawning (1122 sold), Indian Times Restaurant Buffet (1009 sold)
Beeconomic is founded by Karl Chong who had a successful career in investment banking and private equity at Macquarie Bank, New York City and was a national representative and medalist in gymnastics and Taekwondo. Started around the same time as Deal.com.sg, Beeconomic has received considerable press attention and is highly regarded as the number 2 deal site in Singapore. They are also preparing to launch in Philippines. What interests us is that they are a self-funded company that did pretty well! We believe they have been pursued by numerous investors and will receive significant funding very soon.
Bestseller(s): Shin-Sapporo Ramen (625 sold), BurgerBench & Bar (523 sold), Body Massage Therapy (520 sold)
BigDeal.SG is founded by a group of 3 ladies, Daphne, Freya and Lucia with a common interest of finding the best deals in town. However we have never seen Lucia in action, so along with the industry, we wonder if Lucia is a mastermind or a  fictitious character. In Facebook though, we found Lucia but not Daphne, so it keeps us wondering if they are the same persons. Sorry girls, 3 ladies are always a fun thing to watch!
BigDeal.SG also launched during the first wave in May with a few hooha surrounding them. For example, if you notice, they use a twitter handle dealcomsg to tweet their deals. Obviously their company name is not dealcomsg and the intention seems to be one of confusing Deal.com.sg followers – we would sound the red alert here about their business practices.
Bestseller(s): Night Safari Halloween Ticket (1621 sold), Any movie at Singapore (300 sold), FIFA 2010 Lanyard (279 sold)
Koovs started in Bangalore and has a fast growing community in India. The group buying site is also in Singapore and has a few recycling program as part of their marketing partnership. We just visited their site and it seems they finally adopted the same charging methodology as everyone else, that is by collecting the full voucher fee. Previously, they were only collecting an upfront token sum (typically 10-15%) of the voucher and users pay the remainder only when they redeem.
Bestseller(s): G Max (124 sold), Age Defying Treatment(107 sold)
VoucherWow is founded by 42 Ventures, a Singapore based incubation company ran by a mix of internationals from all around the world. One of the other portfolio companies run by 42 Ventures include Brandsfever,  a members only exclusive private shopping club in Singapore.
VoucherWow is run by managing director Alice Wong, whom we saw recently on TV as they got covered by popular Mandarin TV series, Money Matters . We noticed that they are the only ones that try to carry retail products such as tanning lotions, handmade chocolates, accessories that are not typically sold by other deal companies. We take our hats off them, they are really gutsy to do that since retail products are still not known to be sales pushers, not at least in Singapore – yet.
Bestseller(s): Mexican Buffet at Tomatillos (82 sold), Foot Massage (80 sold), Aromatherapy Massage( 52 sold)
Cozycot is an online publication about beauty, fashion, lifestyle, forums, reviews and shopping, targeted towards the modern women. Cozycot features over 15,000 forum threads and more than 1 million posts to date.  With the launch of Cozyspree, the deal site targets the modern needs of women. While we expect Cozyspree to do well because of their high readership in Singapore (Alexa SG rank 205), 13,000 Facebook Fans and potentially a huge email subscriber base, we cannot help but feel they have underperformed. It begs the question of whether in this daily deal business, is Focus or Existing email base more important. As we know, email subscribers is widely considered as the holy grail for moving deals out of the door, so time will tell.
Bestseller(s): Not retrievable
Tip-It is founded by three undergraduates, Bryan Sio from National University of Singapore Real Estate; Steven Kwok and Nicole Teo currently studying at New York University (Stern). The name Tip-It is inspired by the book, Tipping Point. The book talks about how the power of the masses is much greater than the power of the individual. Tip-It has so far put up an amazing effort in the scene by proving the ability to keep deals fresh for at least every 2-3 days and churning relatively reasonable sales compared to some of its more mature counterparts – commendable efforts for these 3 brave students and for being quite a recent entrant to the scene!  An interview by Youngupstarts with Bryan can be found here.
Bestseller(s): Not retrievable
StreetDeal.sg just entered our exciting daily deal scene on 12 Oct 2010. Sales numbers have been pretty good for a newcomer and this shows that Singapore is still a relatively young market compared to the US. While Singapore is really small, we think the concept of daily deal is so new that it has barely scratched the surface. More can be done to reach the masses!
Bestseller(s): Body Massage at Bella Luna (128 sold), Krish Restaurant @ Rochester Park (55 sold)
Liveoffcoupon launched a week ago on 20th October by Tan Chang Sinn and team. Chang Sinn used to own a gaming company and had sold it off a few years ago. Their Facebook fanpage is rapidly breaching the 3000 mark within a week.
Bestseller(s): Pasta de Waraku, The Heeren (126 sold and still counting)
GroupItOff is started by a student in National University of Singapore. Sales seems to be slow however we are starting to see more Facebook advertising efforts which may garner them the necessary awareness.
Bestseller(s): Not retrievable
Reebonz was founded in March 2009 by army buddies, Daniel Lim and Benjamin Han, and seasoned entrepreneur, Samuel Lim as the CEO. Samuel is better known as the CEO of eFusion, which got bought over by Global Yellow Pages. Reebonz boasts over 400,000 members in the Asia Pacific region currently and potentially a significant pool to leverage on for their new daily deal segment. After an unsuccessful attempt back in their university days a few years ago, this is Daniel Lim & Benjamin Han's 2nd foray into the daily deal scene with Reebonz City.
Bestseller(s): Not retrievable
Vouchies started in May 2010.However the website's user interface looks quite unfriendly that we sort of understand why they are not selling well. While we were trying to look up their deals, we were hovering along the questions of  'are they still alive' ? Make some noise, Vouchies!
Bestseller(s): Not retrievable
Sociodeal started in July 2010 with a Nurse night party, famous Taiwanese host – Jacky Wu's concert tickets and a few spas. Currently the site has reverted back to collecting email addresses and has been inactive for a while.
Bestseller(s): Jacky Wu concert ticket(40 sold)
Youdeal.sg is the most recent entrant for group buying market. The page is currently collecting email subscribers and has yet to launch their first deal. The market awaits!
Bestseller(s): Not retrievable
uBuyiBuy is a Hong Kong based group buying company. Currently, it accepts businesses across border in different Asia countries such as China, Hong Kong, Taiwan, and Singapore. Although they have a Singapore Facebook page since May 2010, there has been no business activity in Singapore yet. The last Facebook post was in Aug 14 so its anyone's guess if they are still coming to Singapore!
This article was contributed by Yiseng Chan and was originally published on AllDealsAsia's DealPulse blog. It has been republished with permission.