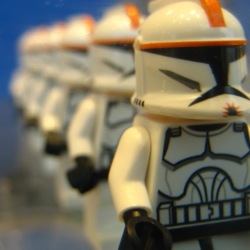 Daily Deal websites, or more infamously known as 'Groupon Clones' have taken the world by storm since December 2009. The world has rode on the ripple effects of Groupon's runaway success and the deal-a-day scene has since mushroomed all over the world either via Groupon's own brand name or more often by clones touched up with local flavour and understanding of its own market. We hear that in China there are 1000′s of clones and counting, so how about our very own South-East Asia bloc?
Of all the countries in South East Asia, Singapore is perhaps the most vibrant scene of such sites with currently about 10 or so players in the market. A citystate with ultra high internet and mobile penetration and one with undoubtedly high purchasing power, it is not a surprise that her residents have the appetite for consumption. There were three waves where the daily deal companies started to enter the scene. The first wave was just 5 months ago in early May 2010. Starting the hype were Deal.com.sg and Beeconomic, followed by a multitude of others such as BigDeal.sg and Voucherwow in the subsequent weeks and 1-2 months after that. The second wave sort of started around July and August period with undergraduates ran Tip-it and Groupitoff, where the former gained more traction. And here comes the third wave – October today, where 3 more companies appeared on our radar; LiveoffCoupon, StreetDeal & still yet to launch YouDeal.
Ever since May, some of those that started had already shut shop while others have gained significant traction and a loyal following.
Judging by the amount of sales and followers of these sites, the Singaporean market seems to have accepted rapidly and steadily this new shopping segment. Below we take a deeper dive into the individual sites and their respective performance.
In the 2nd part of this article, we will be giving you a quick background and current status updates of all the daily deal companies in Singapore. Stay tuned!
This article was contributed by Yiseng Chan and was originally published on AllDealsAsia's DealPulse blog. It has been republished with permission.