How To Find A Business Attorney In 5 Steps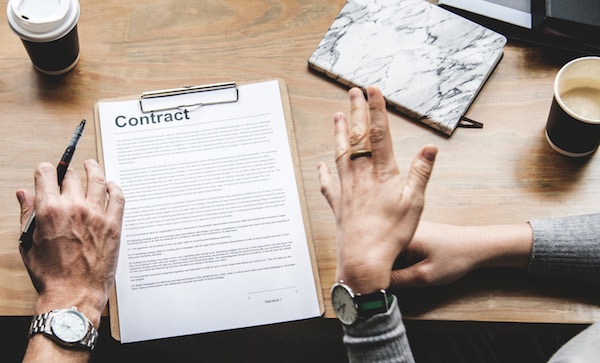 A small business is any company that employs fewer than 500 employees or falls beneath an industry-specific annual receipts cap. While this makes for quite a broad pool of organizations, most small businesses are significantly smaller than this, employing no more than a few dozen employees at most.
Every day, new companies open their doors, provide jobs, and drive local economies, helping to sustain the functions that our nation needs most.
However, not all small business ideas are made equal, and some are more likely to excel than others. Although you think you have a good business idea, your target market may not feel the same way. Here's what you need to know about the landscape of the most profitable small businesses and the opportunities available to you.
Small businesses take many shapes and sizes. While not a perfect indicator of profitability, these industries offer great potential for those seeking a stable, secure sector in which to launch a fledgling enterprise.
A contract dispute.
A lawsuit from a customer, an employee filing an ADA complaint — these are a few of the legal issues you could face as a small business owner. Then there are the more routine matters, like forming a new LLC or putting together a commercial lease. One way or another there will be times when you need legal help.
Sometimes information and advice can be too general to be applicable to your specific situation. Also, you might misunderstand what you read online, or worse, it could be inaccurate.
So, use the resources here, but run your contracts and/or plans past a lawyer. It is cheaper to have an attorney review your legal work than to have him prepare everything for you (or fix a mess you make), so combining inexpensive do-it-yourself resources with a legal review is a way keep your costs down and keep you safe.
How do you choose the best lawyer for your needs? Choosing legal services is like choosing any other product or service: the wise consumer conducts thorough research before making an informed decision.
Step 1: One of the best ways to assess a lawyer's legal ability is by interviewing them. Most attorneys will provide an initial consultation (usually an hour or less) at no charge.
Step 2: Consult Martindale-Hubbell Law Directory. Martindale-Hubbell is a great resource for information about a law firm and its lawyers. This guide is often used by lawyers when choosing legal talent in another jurisdiction.
Step 3: Ask Other Attorneys. Lawyers know the skill and reputation of other lawyers. Attorneys may be able to provide information about a fellow lawyer that you may not find in a book or online.
Step 4: Before hiring any lawyer, contact the lawyer disciplinary agency in your state to confirm that they are in good standing as a member of the bar.
Step 5: You can tell a lot about an attorney from his law office. Request a brief tour of his office, beyond the office or conference room where you met with the lawyer. For instance, Law Office of Tad Nelson & Associates in Galveston, TX is highly reputable that meet all the above mentioned needs.

Young Upstarts is a business and technology blog that champions new ideas, innovation and entrepreneurship. It focuses on highlighting young people and small businesses, celebrating their vision and role in changing the world with their ideas, products and services.