Amazing Ways You Need To Be Promoting Your Brand In 2018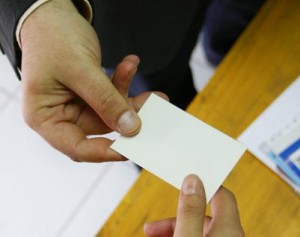 With the cutthroat competition in business today, you need the best marketing and promotions you can get. Every day that goes by without world class marketing is a day that you are losing money. Even worse, you are missing opportunities for growth. With the democratization of media and rise of so many different platforms for individuals and communities to express themselves, there are so many different ways of promoting your brand in 2018, and it is critical to make the most of them.
When you are a business owner you need to think about how you can give your brand an edge over rival businesses. There are many opportunities to improve the exposure your business gets.
Check out these amazing ways you can go about promoting your company more effectively in the long run.
Business Cards.
Business cards are an underutilized resource for marketing your business while out of the office. There is something about being able to hand over a card with your details on it that strikes a chord in people. And it is proven that there are a lot of benefits to using business cards. Make sure you do what you can to ensure you have the right business cards to help the company grow.
Stunning Web Design.
Web design is also crucial when focusing on improving and enhancing the business as much as possible. This is an excellent way of making sure you think about the future, and how much of an impact the website can have on your business. There are so many different things that you have to keep in mind as a business owner, and your website can make all the difference for brand success.
Think of your website as the ultimate marketing and sales tool. Often times your website will be a prospect's first impression of your business, so it's crucial that you focus on creating an attractive and professional website that represents your brand, company culture, services and products. The more resourceful content you can publish the better. If your website becomes the online industry authority by providing valuable information and answers for your website visitor's questions, then your website can become your greatest lead generation tool.
Attend Industry Trade Shows.
Trade shows are important for modern businesses, and they give you a great chance of making sure you use the opportunity to take your business to the next level. This is an excellent time to interact with other people and try to generate interest in the company. You can do this with the right booth layout. Often times companies fail to make their display booth attractive and inviting to trade show attendees. It's common to see exhibitors using a convention hall folding table at the front of their booth, which creates an unnecessary barrier between the exhibitor team and the show guests walking by.
Effective trade show booth designs include open floor plans that make it easy for show guests to walk into a booth space and comfortably engage with booth staff. The best exhibitors today choose a portable trade show counter. This has a much smaller footprint than the traditional convention hall folding table and keeps the booth space open and engaging. Additional exhibit design trends include designated lounge spaces for guests to relax and cell phone recharging tables for guests to charge-up their phones while staying inside the lounge space. Modern exhibitor teams are also integrating advanced technology into the booth layout, including touchscreen monitors, LED backlighting and indoor drones. Trade shows provide an excellent way for companies to build brand awareness and drum up a substantial amount of targeted leads within a few short days.
Strong Social Media Accounts.
Social media is one of the best tools for business moving forward, and this is something you have to make sure you get right. Among all of the things that play a role in helping the company grow and thrive, this is one of the most important. Engaging, inspiring content regularly posted is one of the best ways to build a following. Give your customers something to come back to every week. And there is no substitute for authentic content. You have to be you!
If you can use the ideas on this list you should have no problems marketing and promoting your company effectively. You need to be in a position to attract more people to the company. Use these ideas to help you get the right kind of attention for your business moving forward.

Young Upstarts is a business and technology blog that champions new ideas, innovation and entrepreneurship. It focuses on highlighting young people and small businesses, celebrating their vision and role in changing the world with their ideas, products and services.