Taking Care Of Business: Advice For Small Business Owners During Slower Months
by Jay DesMarteau, head of small business and government banking distribution for TD Bank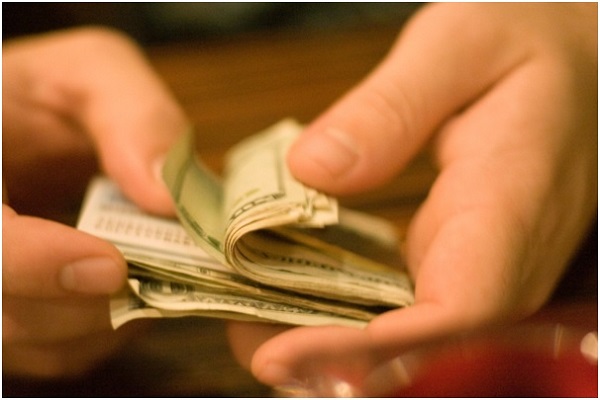 Every industry faces a few slower months during some period of the year, but these times present an opportunity to make sure finances are in order and plan for the future, a task that might not cross the minds of many entrepreneurs during the harried daily grind.
This can be stressful for small business owners, who already have a lot on their minds. Each day they are typically tasked with inventory preparation, staffing and budgeting, evaluating whether they should take out a loan or line of credit and how to optimize cash flow for better budgeting often falls to the wayside.
Slower seasons, when time spent interacting with customers decreases, are the ideal time for business owners to tackle their finances and prepare for the busier months that lie ahead.
Brush Up on Credit and Consult Advisors.
Small business owners should always take a closer look at their business and personal credit history to ensure they are well-positioned to meet their overall financial goals and fund a business long-term. The problem? A recent survey by TD Bank found that 69 percent of small business owners don't think they have a business credit score or believe such a thing exists. A business credit score can greatly affect one's chances of securing credit. Business owners also should understand that personal credit always factors into business-related credit decisions. Banks can turn down applicants due to poor (or lack of) credit history, which could include a high debt-to-income ratio, late or missed payments on student loans or mortgages, a short credit history and more. It's important that small business owners are aware of how credit scores can affect their prospects for getting financing from a bank and, if needed, develop a plan to repair poor credit.
Additionally, the survey found that three-quarters of business owners do not have a financial advisor or dedicated banker to educate them on financing or cash management. Although the independent spirit of many small business owners may cause them to want to be self-reliant in all aspects of their business, turning to an expert usually yields good insights. Take advantage of a slower time – and looser schedule – to meet with an advisor and do a financial check-up before entering their respective busy seasons. If hiring a financial planner or accountant is currently cost prohibitive, start with a banker – they will offer free insight.
Better Manage Cash Flow.
The best step to getting a good view of your business's assets, profitability and expenses is to separate business and personal finances. In a separate study, TD Bank found that 25 percent of small business owners are mixing their personal and business finances in the same checking account, which can cause confusion when it comes to filing taxes or writing off business-related expenses. Additionally, the survey found that less than half (47 percent) of small business owners opened a business-specific checking account immediately when they started their businesses.
Any banker or accountant will tell a small business owner that it's crucial to separate personal and business finances in order to accurately track revenue streams and create measurable business goals. When finances are clustered together, it's difficult to distinguish which deposits are considered personal income versus business revenue. Separating accounts and reviewing capital inflows and outflows can help a business owner decide when to buy inventory, make hires, or increase or decrease their own salary. If you are among those who haven't set up a dedicated business checking account, take advantage of a slower period to do so or to review account activity for the previous quarter.
Use a Seasonal Staffing Approach to Meet Demand and Maximize Revenue.
Making a new hire as a small business owner should be carefully considered given the narrow profit margins generated by most small companies. Still, it is smart to weigh the opportunities that more employees could offer in terms of revenue growth – particularly for a service business. If adding a long-term employee isn't yet feasible, consider hiring seasonal staff. This is an especially smart strategy if the business is cyclical, as you can ramp up to capitalize on peak periods and pare down for leaner seasons.
Rather than procrastinating on financial management, small business owners should capitalize on the slower seasons to get their finances in order. Instead of powering through days filled with everyday responsibilities like customer appointments, order fulfillment and more, these periods can offer a time to better focus on their company's financial state and building their business credit.
Jay DesMarteau is the head of small business and government banking distribution for TD Bank. DesMarteau leads teams that provide in-depth expertise for unique, small business customer sets of the regional commercial bank at TD. His group provides small business banking products and services across a variety of industries, including the healthcare and restaurant franchise industries.

This is an article contributed to Young Upstarts and published or republished here with permission. All rights of this work belong to the authors named in the article above.