How To Turn A Struggling Business Around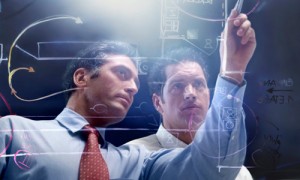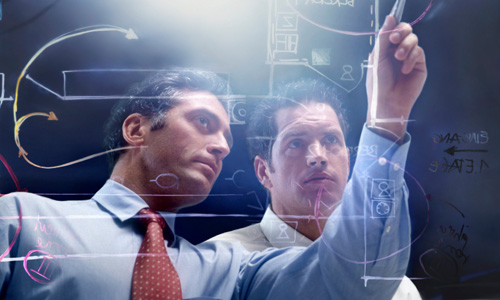 Owning and running a small or start-up business can be daunting, to say the least. After all, with so much to learn on the job, so many plans to put in place, and day-to-day operations to keep track of, it's little wonder that so many people end up working every hour that they're awake. While such an approach can pay off it also pays to step back and relax every now and again, because if a crisis should ever hit they must be prepared with every faculty that they possess.
Crisis…what kind of crisis?
Financial struggles and small businesses: The why and what
To any small business even the slightest change in operations can cause disaster; perhaps a customer has failed to pay, or is consistently late with payments, cash flow is short due to an oversight, there have been more unforeseen expenses than normal, or a catastrophic shift has plunged the company into debt. Whatever the reason, it can be incredibly difficult for small and start-up companies to right themselves again, which can lead to snowballing debts and incomprehensible struggles. So, what should a company in such a situation do to turn its fortunes around?
The good news is that this isn't the end by any means. Firstly an inventory must be taken to assess the company's spending, debts, and expected payments; this should give the finance team and managers a better idea of how they can better control funds. Next come the reductions. Where can the business save itself money? Are there disposable assets that could be sold – will it even come to that? All capital spending should be assessed, concessions and waivers should be sought wherever possible from creditors, and changes must be made. Business owners and managers must be prepared to criticize their own plans, to make necessary changes, and to listen to those in the know. Now may be the time for a new team member or two, and for managers to surround themselves with a talented few. Oh, and now's the time for a business to treat every struggle as a crisis; how else will they prepare for when things really do get rough otherwise?
Seeking advice: Restructuring debt
When all else fails, and in order to pull a business around and ride a crisis, sometimes a company's managers must think about restructuring; that is, significantly modifying the company's debts, operations, or even structure in order to minimize damage and salvage the business. Perhaps the company's business model needs a rethink, its methods of conducting business are outdated, or its means of collecting payments just aren't working – perhaps the company has simply lost control of its finances and needs a way to get back on track. Debt restructuring for a business works in much the same way as it does in personal finance terms, allowing managers and owners to consolidate their debts, and repay them in far more manageable amounts. This not only returns a level of control to business owners, but also makes it far more likely that clients, customers, and shareholders, will receive their money back. In short, debt restructuring can save a company from collapse, and help it to regain its reputation.
The advice and guidance of restructuring experts is vital if a company hopes to turn its fortunes around, not least because they act on a business's behalf to restructure transactions or operational elements, as well as supporting organizations through a testing time. Suzzanne Uhland, currently a Partner at O'Melveny & Myers LLP, is one such expert, and it is her job to lead private and public companies, and those that are just starting, through financial crises. Named one of the best lawyers in Orange County by Orange Coast Magazine, Ms. Uhland's track record is a proven one, and her reputation precedes her; business owners will be glad to be in her safe hands, then, or those of someone with a similarly vast knowledge and skillset.
In business a solid contingency plan is essential; while no manager or owner ever wants to think about the worst-case scenario the truth is that, sometimes, factors outside of their control can take their company completely out of their hands. A good business plan, emergency strategies, and the knowledge of the experts can prove useful, particularly if a company is facing insurmountable debts – in short, a crisis. It's reassuring to know, then, that when all seems bleak there is still a light at the end of the tunnel. A crisis doesn't always signal the end of business, but it can be a frightening wake up call; it's time for small business owners, who can be particularly vulnerable, to consider seeking advice should the worst happen to them.

Young Upstarts is a business and technology blog that champions new ideas, innovation and entrepreneurship. It focuses on highlighting young people and small businesses, celebrating their vision and role in changing the world with their ideas, products and services.