5 Ways To Take Startup Pressures Off Your Shoulders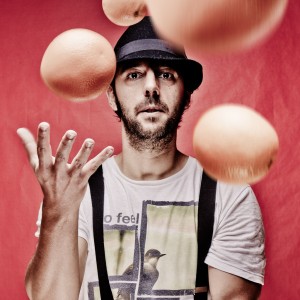 Running a startup is never the simplest job around. There are so many stresses and pressures to deal with. So, here are five top techniques that will help to take some of those pressure off your shoulders.
1. Limit Expectations.
If you have set your expectations too high, you simply put extra pressure on yourself to achieve. This is not always such a bad thing. It is important to make sure that you are aiming high. But placing unnecessary pressure on yourself often leads to many problems that don't really need to be created. It's much better to set realistic aims that you know you and your team are more than capable of achieving. Having too much pressure on your shoulders is one thing, but putting it on your own shoulders is another.
2. Use Tech Better.
Technology is great for relieving some of the stresses and pressures that you face as a business owner. Technology can be used to automate many of the tasks that need to be completed in your workplace. If you use the right software and don't skimp on the hardware you purchase, there is no reason why it can't make your life a lot easier. You could use software to set out your schedule, for example. You can then get reminders sent to your smartphone or tablet to keep you on track at all times.
3. Outsource.
Outsourcing is a great way to hand some of those dull tasks to someone else. No one likes doing those boring tasks, so it makes sense to let an external company take care of them. There are so many tasks that can be outsourced. Start by outsourcing the things that you don't really know how to take care of yourself. For example, IT support services can be outsourced easily enough. You can also outsource things like data entry and phone answering services. You'll free up lots of time in which you can do other things.
4. Manage Time Properly.
Time management is something that is completely uncomplicated and totally free. There are not many things you can say that about. Managing your time can be done by making plans and sticking to them rigidly. Good time management is something that can only be achieved if you have the willpower to make sure that everything is done at the right time though. It's all about making sure that you don't spend lots of time doing unimportant and unnecessary things.
5. Hire When You Can.
As the owner of a startup, you probably don't want to hire too many people. This is understandable. Hiring people is expensive, and you might not even be able to accommodate them in your small workplace. But the best way to take those startup pressures of your shoulders is to hand tasks to other people who can carry them out for you. So, once your startup begins to make a profit, the first thing you should
invest in should be people
. You will instantly feel the pressure ease when you have other people to delegate to.

Young Upstarts is a business and technology blog that champions new ideas, innovation and entrepreneurship. It focuses on highlighting young people and small businesses, celebrating their vision and role in changing the world with their ideas, products and services.