[Asia][Event] BroadcastAsia 2014 Brings Focus On OTT Content Revolution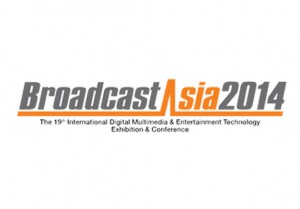 According to a
recent Research And Markets report
, corresponding with explosive growth in the demand for mobile broadband is a similar increase for Over-the-Top (OTT) content, where  the delivery of video, audio and other media over the Internet other than via a service provider's own dedicated, managed IPTV network. In fact the need for OTT content has grown rapidly with a staggering 352.4 million people expected to pay for access to OTT programming by 2016. It's no wonder then that the upcoming
BroadcastAsia 2014
 will see a huge focus in this space. In fact, as Asian consumers continue to demand easily-accessible entertainment, OTT services such as pay TV are increasingly becoming a necessity in the region with
revenues expected to grow to US$43.9 billion by 2018
. This "Pay TV boom" will be highlighted in 
BroadcastAsia 2014
, held at Marina Bay Sands from 17 – 20 June, when content providers, broadcasters and telecommunication companies from all over the world gather to showcase the latest innovative technologies and services to bring the OTT model to the next level. "OTT is driving business growth in the Asian broadcasting industry and with new players emerging from different areas across the region, it is an extremely crucial time for us to learn from one another and unanimously develop OTT video services," says 
Lam Swee Kim, Group General Manager
 of 
Media Prima Digital
, the digital arm of Media Prima Berhad and Malaysia's number one digital media group. "BroadcastAsia will educate visitors and participating businesses alike, while providing the ideal opportunity for us to draw focus to our target audience, plan our investment options and prepare for the challenges that expanding the OTT market may bring." Aside from exploring the OTT business model, 
BroadcastAsia2014 International Conference
 will also focus on the next wave of technologies for television. Other topics for discussion throughout the agenda will include Broadband TV, Connected TV, CDN, Cloud broadcasting, DVB, File-based workflow, Multi-screen, Multi-platform, Next wave of technologies for TV, Social media / TV, Radio broadcasting and more. "As content becomes more digitalised and the use of connected devices becomes the norm, the rise in demand for TV everywhere is becoming more dominant and relevant than ever," says Calvin Koh, assistant project director of
Singapore Exhibition Services
, which organizes BroadcastAsia. "With this in mind, we have designed this year's exhibition and conference to help businesses expand their OTT capabilities, embrace innovation and capitalise on growing consumer demands for digitalised content. Not only will BroadcastAsia2014 showcase Asia's potential and growth in the OTT market but it will reflect a global perspective and give us some insight into the future of OTT broadcasting."
Daniel Goh is the founder and chief editor of Young | Upstarts, as well as an F&B entrepreneur. Daniel has a background in public relations, and is interested in issues in entrepreneurship, small business, marketing, public relations and the online space. He can be reached at daniel [at] youngupstarts [dot] com.