[Infographic] Social Media Marketing For Startups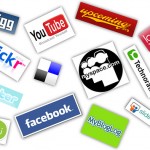 With limited to no marketing budget, most startups usually rely on social media marketing to help them get the word out. The question for most startups is: how? The road of social media marketing is strewn with the debris and detritus of well-intentioned, but clueless, startups. But help is at hand. This infographic - as designed by the good folks at
Column Five Media
- shows you, as a startup, how you can leverage on social media marketing as a tool to help you communicate to your audiences and grow your business:
This infographic was first published on Udemy.
Daniel Goh is the founder and chief editor of Young | Upstarts, as well as an F&B entrepreneur. Daniel has a background in public relations, and is interested in issues in entrepreneurship, small business, marketing, public relations and the online space. He can be reached at daniel [at] youngupstarts [dot] com.