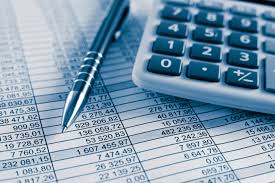 For startups, often one of the scariest parts of running a business is accounting. Although accounting and managing your finances can seem like a complex task, the truth is it's not – well, if you're organized about it it's not. Yes, keeping on top of your business finances can be complex and can take up a lot of your time, but it really doesn't have to.
The chances are that as a startup, you don't have a lot of extra funds, which means that outsourcing finances to an accountant may be too expensive for you. Especially, if you want to outsource all of your financial needs, from your annual taxes to your payroll.
The good news is that you don't need an accountant to keep on top of your business finances, you just need the right knowledge, to be organized, and to have the correct software in place. For everything that you need to know, keep reading.
Use spreadsheets to keep on top of things.
One of the best pieces of advice when it comes to managing your business accounts is to take advantage of spreadsheets. Set up two spreadsheets, one for your spending and one that monitors your incoming funds. Each time you spend anything, ensure that it is placed on your outgoing fund's spreadsheet, each time any money comes in, put it on your incoming fund's spreadsheet. There are examples of how this works online and templates too, so make sure to take advantage of them. By keeping note of your money, you will find running a business and dealing with your accounts, much easier.
Invest in the right software.
As well as using spreadsheets to keep track of your spending, it's also a good idea to invest in accounting software. Did you know that there is software that can automate your accounting via the cloud? This can be incredibly useful, as by using resources like cloud-based Quickbooks, you can automate most of your business accounting and make the process much quicker and easier. To get to grips with how these types of cloud-based accounting software work, take the time to do some reading up – you'll soon get to grips with it.
Be organized.
The most important thing when it comes to your business accounting (or one of the most important things) is to ensure that you are organized. If you miss a deadline for a tax assessment or forget to calculate an invoice into your accounts, you can end up in a real mess. So you need to be organized if you opt to do your own accounts. Be aware of when tax deadlines are and write them on your calendar – it could also be worth setting reminders on your smartphone or tablet about them, to make sure that you don't forget.
While you could choose to outsource your accounts to an accountant, it is much more budget-friendly to do them yourself. Or, at least, do as much of your accounting yourself as possible, to save money.