Inside The Mind Of A Self-Employed Worker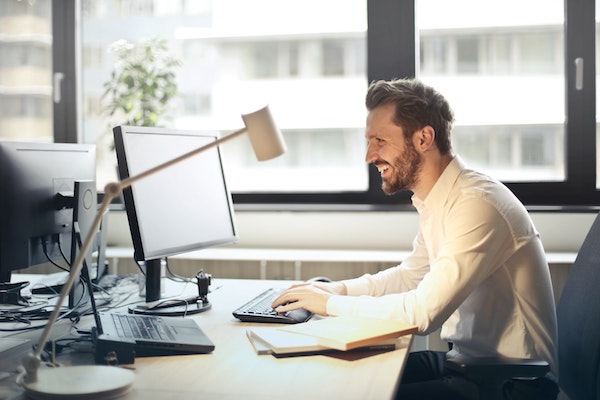 by Patrick Adcock, marketing analyst at TSheets by Intuit-owned QuickBooks
Self-employed workers are a diverse segment of the workforce ranging from photographers and designers to real estate agents and rideshare drivers, but a new survey released by QuickBooks Self-Employed identifies the common threads that bind them together as self-employed workers.
One of the most common things uniting self-employed workers is that they are jacks-of-all-trades rather than masters of one. When asked about their strengths, passion, problem-solving, and adaptability ranked highest.
Characteristics of Self-Employed Workers.
The majority (65 percent) are introverts.
2 out of 3 say they follow the rules rather than break them.
84 percent see their success as a result of their hard work rather than luck.
3 out of 4 value time more than money.
73 percent value people over profits.
Nearly 80 percent say they are excited to work with people who are smarter than they are and aren't threatened by them.
77 percent say they push to do the impossible instead of giving up when they hit obstacles.
Learning to Start a Business.
According to self-employed workers, you don't learn how to start a business from school, books, or a business coach. The top five ways self-employed workers say they learned how to start their businesses were learning as they went along, learning from mistakes, using online resources, learning from friends and family, and having a natural instinct or talent for it.
What Separates Self-Employed Workers.
It turns out, you don't have to be dealt the right hand to work for yourself. When asked what separates self-employed workers from those who want to work for themselves, the No. 1 answer was their willingness to make sacrifices.
More than a quarter say what separates them is wanting it enough, and another 22 percent say it comes down to having enough passion. Still, nearly 20 percent say the only thing separating "wantrepreneurs" from entrepreneurs is one hasn't started yet.
Patrick Adcock is a marketing analyst for Intuit. He focuses on gathering data and conducting research that helps small businesses succeed. Patrick graduated from Boise State University with a degree in communications and media studies. In his time at Boise State, he also served as the news editor of the university newspaper. His background in journalism prepared him to find human stories in data.

This is an article contributed to Young Upstarts and published or republished here with permission. All rights of this work belong to the authors named in the article above.