How To Promote Your Grand Opening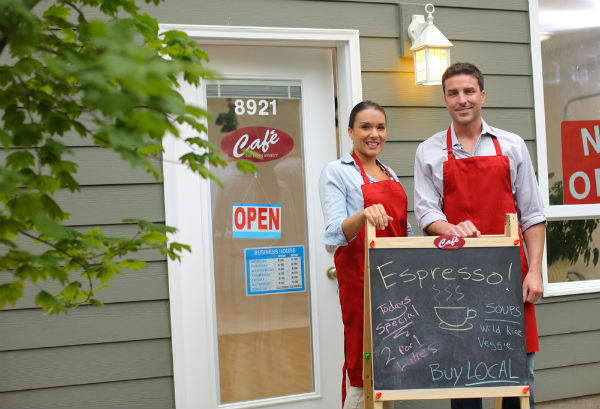 Your business grand opening will be one of the most important — and memorable days — of your career as a business owner. You'll always remember how much effort you put into it, and what your turnout was like. And there are plenty of reasons why a successful grand opening is so important: if done correctly, it can invoke curiosity and excitement among consumers, and set the tone for the future.
Fortunately, there are several ways you can ensure that you make the most out of your grand opening. Here are some promotional tips you should consider:
Give Out Free Samples.
Of course, whether you're able to do this depends on the type of product or service you offer, however, giving out free samples is a good way to start to build buzz around your grand opening. For example, if you were just opening a local coffee shop, you might set up a kiosk with small cups of coffee and engaging coffee-inspired cutouts for photos. Then, you'd hand each person who accepted a sample a flyer (or QR code) with information about your grand opening.
Give Out Coupons.
Similar to giving out products, handing out coupons is a great way to encourage people to come back again and again. You should give out coupons direct to consumers as they pass by on the days leading up to the event, and can also promote the coupon on social media and in your advertising efforts.
This is also a very low-cost form of advertising, and there are plenty of ways for businesses to set up great coupon strategies through various platforms. LocalSaver, for example, has a premium option (you get your first month free), and what makes it one of the better platforms to use is that it promotes coupons to consumers who are searching for similar coupons. Other great sites include Retail Me Not and Coupons.com.
Facebook Advertising.
Without a doubt, Facebook advertising should be a part of your strategy. You can start by creating an event for your grand opening, and making the description as thorough as possible (without being too lengthy), and adding some great photos. Be sure to include details about the benefits of attending the event. Will there be music? Free giveaways? Contests? Other fun attractions? The more details you provide, the more likely people will be able to join.
It's also imperative that you spend some time thinking about your target market. This will not only help you promote your grand opening, but also strategize the rest of your marketing efforts. For example, as a coffee shop, your target market might be young professional or creative types, depending on your area. If your target market were professionals, then you might also want to appeal to parents, too. In this case, you should have elements of the grand opening that appeal to children.
Once you've created the event, you can then promote it for any amount of money. Of course, the more money you spend on promotion, but more people you'll reach, but this doesn't mean you have to spend an arm and a leg. If you're on a tight budget, $100 is a safe bet for the entire event.
Create Marketing Materials.
When promoting an event — especially if your grand opening will occur at a physical location where your business resides — marketing materials can take your efforts to the next level.
First, you'll need well-designed grand opening flyers. If you aren't savvy with design, you can hire a graphic designer for low costs on freelancer websites like UpWork and Fivver. These designers have great skills and extensive portfolios, and you'll be able to read their reviews and start a dialogue before you hire them. There are even some freelancers who you can hire separately to hand out fliers for your business — although it's important to keep in mind that anyone handing out fliers is also a representative of your business, and will be viewed as such.
Custom banners are another piece of effective marketing materials. WIth custom banners, you can make your retail signage as big and standout-ish as you want. The more intricate and large the banner is, the more likely passerby are to see if from afar as well.
To give you an idea of what a successful grand opening looks like, you should take a look at how other businesses have managed to build buzz around great events. You can also partner with other local businesses to leverage their efforts as well. Some other great ideas for grand openings include:
Pop-up attractions inside and outside of the store
Professional photographers, where visitors can check out their photos later
Photo booths that print with hashtags
Food trucks

Young Upstarts is a business and technology blog that champions new ideas, innovation and entrepreneurship. It focuses on highlighting young people and small businesses, celebrating their vision and role in changing the world with their ideas, products and services.