How Online Coupon Sites Can Boost The Revenue Of Your Business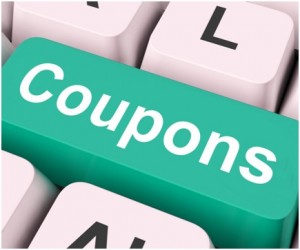 Hordes of shoppers would line outside a coffee shop just to get a free bag of donuts with their beverage. You would pick up that new brand of shampoo at the beauty store because it came with an extra free sample. As consumers, we love free things and businesses are tapping into this psychology by investing in online coupon sites.
What are online coupon sites?
An online coupon site is basically an advertising platform that facilitates group buying deals via direct marketing. In consumer terms, it is an online discount website where you can gather as many discount coupons to redeem on various items.
How can businesses benefit?
Potential or existing consumers want to know they can get something for almost nothing from your store. As a business, you can make use of this logic to not only drive traffic to your business but also convert most of these new leads into loyal customers.
An online coupon website can help you target a specific group of consumers. Established coupon sites have huge databases that hold names of their new and old subscribers from various locations. If you are setting up business in a particular town, a coupon site could help round up a list of potential customers from that town. Then through a promo deal, you can indirectly advertise your new business to local clients which helps you move faster.
Think of the amount of exposure your business gets as well. Coupon sites have thousands of subscribers who visit their website each day. As a small business, you don't have to spend thousands of money, all you have to do is place an ad with a coupon site and have a promo code and direct link ready that will lead customers back to your business site. Some of the top coupon sites today have over 49 million subscribers registered to them. This is pure gold for SMEs that are looking to break new ground with their product or services.
A coupon code website could help you upsell a product. For instance, if you are giving a $15 discount on a low-priced product to your consumers, you could make the $15 coupon code redeemable on the high priced products as well. You only need to show the consumer a better version of the product they are viewing then encourage them to redeem their coupon on that price as well.
On the other end of upselling is cross-selling your products. Cross-selling is basically offering a second product or service that is complementary to the first product or service you are advertising. If you are in the business of selling sunglasses, a complementary item would be a nice leather case to put the sunglasses in. You could offer a coupon code that customers can redeem for both items.
Online couponing sites drive sales faster than any other advertising platform. With the millions of consumers coming to the coupon website to salvage coupons, you are bound to meet several customers who come back immediately to purchase your products. This is great especially if you want to clear out the first batch of flagship merchandise before the next quota begins. You only have to push your customers to buy by alerting them to redeem their coupons before the window period expires. It could be 4 days or a week; there is a level of guarantee that customers will buy the product.
Businesses don't have to spend a fortune in advertising when they use coupon sites. It is free to set up your coupon ad and attract customers to your product. The only cost you bear is that of honoring each coupon sold which is relatively low.
Conclusion.
Companies spend millions on advertising to reach new and old customers. As an upcoming entrepreneur, making use of couponing sites can save you the big bucks on advertising while your product or service reaches a wide range of consumers.

Young Upstarts is a business and technology blog that champions new ideas, innovation and entrepreneurship. It focuses on highlighting young people and small businesses, celebrating their vision and role in changing the world with their ideas, products and services.