How To Hire A Lawyer For Your Business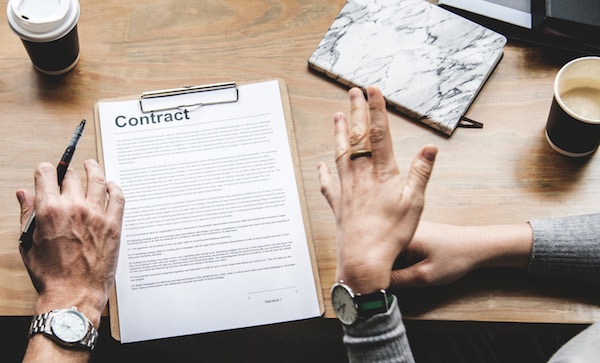 For one reason or another, almost every small business eventually needs the expertise of an attorney. But with so many different law firms out there, knowing how to choose the right one can mean the difference between protecting your company's assets and making a huge mistake that endangers the survival of your operations.
Five Tips for Hiring a Business Attorney.
Companies require an attorney for all sorts of reasons. From setting up a legal structure for the firm, like an LLC or corporation, to filing for trademarks and patents, a good business lawyer can help you on many fronts. Here are some tips to help you along.
1. Do Your Research.
Choosing an attorney isn't like selecting a cable provider, obviously; a casual search process won't suffice. You must be willing to roll up your sleeves and do some intensive vetting.
The difference between a good lawyer and a bad one constitutes a surprisingly fine yet significant line. Failure to do sufficient research could land you in a world of hurt.
At best, it'll lead to frustration. At worst, you could end up with a legal malpractice case on your hands at the worst possible time. Run some basic searches online, ask your professional network for referrals, and always schedule consultations to meet attorneys in person.
2. Look for Experience.
Nothing can substitute for experience. For an attorney, experience both inside and outside of the courtroom is crucial. Experience doesn't automatically make a lawyer qualified, but a lack of experience should disqualify.
1. Understand Various Fee Structures.
"Hourly billing rates for business attorneys range anywhere from $150 per hour for a junior attorney in a small city to $1,000 or more per hour for a top attorney at a big-city law firm," small business consultant Priyanka Prakash writes<. "It's important to get all the details of your fee agreement in writing."
A variety of fee structures are available, and attorneys charge in different ways for their time. In addition to a standard hourly fee structure, you may also see the options of retainers, contingency fee agreements, and even equity in your business.
2. Big Firm vs. Small Firm.
Do you want to work with an attorney from a big firm or a small one? There's no correct answer; there are pros and cons to either.
If you're running a smaller business, you might prefer the services of a smaller firm (where you're more likely to enjoy more attention and focus). If you have a bigger corporation, a larger firm could offer greater resources for you to call on.
It's also wise to think about whom you'll be working with. Will you be offered the opportunity to select an experienced attorney from the firm, or will your work be offloaded to a green associate?
3. Listen to Your Gut.
When all else is equal, trust your gut and listen to your intuition. It's possible that you'll be spending a lot of time interacting with your business attorney over the next few years. You want someone who is personable, trustworthy, and easy to work with.
At the same time, you don't want someone who is a people pleaser. There's value in having someone who will tell you like it is… even at the risk of offending you.
Adding it All Up.
"Most small businesses put off hiring a lawyer until the sheriff is standing at the door serving them with a summons. Bad mistake. The time to hook up with a good business lawyer is before you are sued," small business consultant Cliff Ennico writes.
"Once you have been served with a summons and complaint, it's too late – the problem has already occurred, and it's just a question of how much you will have to pay (in court costs, attorneys' fees, settlements and other expenses) to get the problem resolved."
Given the preceding tips on what to look for in an attorney, you can streamline the process and get it done. Develop a short list of three to five different prospects and then do more intensive research and consultation to whittle your list down to the best one.
This can take a while, but any work you put into it now will reward you later, when the actual need arises.

Young Upstarts is a business and technology blog that champions new ideas, innovation and entrepreneurship. It focuses on highlighting young people and small businesses, celebrating their vision and role in changing the world with their ideas, products and services.