5 Tips For Budding Entrepreneurs Before They Start Their Online Business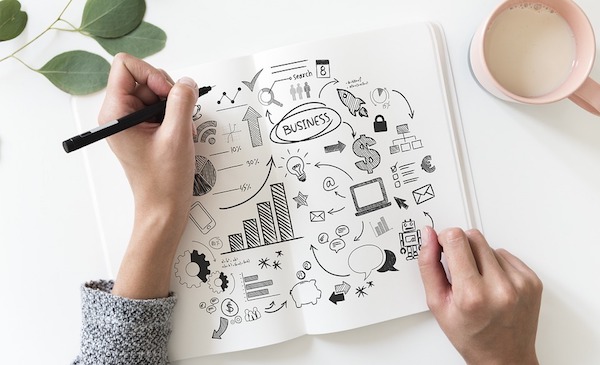 by Monica, founder of OAW
The odds are often stacked against entrepreneurs. It's a known fact that success rate of start-ups is abysmally low. If there is one Amazon, then there would be 100 failed to-be Amazons. But even then thousands of entrepreneurs start afresh every year to live their dream.
Being a women and having built 2 online start-ups, I have realized that with better preparation odds can be tipped to a certain level. However there is no certainty that success would be lurking round the corner but yes one can be more prepared. So I am sharing 5 tips that I have gathered over a decade long experience of building online start-ups.
1. Prepare Robust Business Plan.
Though it is a no brainer that one needs to have a business plan but any emphasis can't be enough that it must be robust. When I am speaking about robustness of a business plan, it means being ready with your Plan A, Plan B and Plan C for every important business lever. When I was doing my first start-up, this is the mistake I committed. I was ready with the business plan but when one thing didn't go as planned, everything came crashing on the ground. And any business plan starts off with understanding customers.
For example Upwork identified the need for hiring freelancers with different expertise and built a singular platform to connect the consumers with the freelancers. WhatsApp identified the need for an easy-to-use application to send messages across. Coming to niche categories, Shazam identified the need of people trying to find the name of a song when they hear it; they created an app only for that. TopAssignmentExperts identified the need of students to seek help from assignment experts and TFTH went a step further by integrating that with free plagiarism checks and providing tutoring sessions.   I hope you have got the gist of it now; a business plan is the first stepping stone of path ahead.
2. Testing the Waters.
Frank Robinson put forward a concept and further popularized by Eric Ries named 'Minimum Viable Product' where a basic prototype of the product or service is launched to gain feedback from consumers, that is only created to know if there are any shortcomings which may be harder to fix later on. The benefit is that you are able to test the basic model of business and figure out if you are on the right track.
Netflix did this before expanding their product. The owners of Airbnb put their apartment for rent to 3 people who were in town for attending a conference and that gave them the idea of people actually wanting this kind of service.
Groupon went the same way and started a webpage uploading new deals daily and whoever responded got an email sent manually by the owners. BestOnlineAssignmentHelp created an online cycle where students applied for help with their studies and solutions were sent directly to their email.  Marketers of startups and new products mention this concept to be of great use when a project is in the initial stage.
3. Expenses will always be higher than Projected.
This comes from many business leaders and writers around the world. When a project is in the shell, entrepreneurs make assumptions about the expenses they will have to incur before turning in profits. An entrepreneur may include costs from the production to the delivery of service and might also include costs for any unforeseeable loss; but there is no way to know the actual expenses a project will take. It might be that everything goes as planned but you realize that the customers are also looking for an added value that might not cost much per product but in bulk, it will take a toll on your plans and you will have to rethink your budgeting strategy.
Justin, owner of EssayWriter4U, tells a story where he launched writing help services to school and college students; He figured the cost per words but he had no idea that eventually more and more customers would turn up asking for graphics and drawings using different software. It led to an increase in charge per page as he had already marketed a cheap price for their services and could not change it; in order to maintain the website's customer base, he had to rethink his budgeting strategy. I suggest you apply the quote 'hope for the best, plan for the worst' to your business plans as well.
4. Be a Spendthrift.
Most probably you will have to start off the business with your own money; and a healthy bank account will mean more oxygen time for your start-up. Therefore in today's vicarious world where access to equity capital is not that easy (or tough), it becomes prudent to be spendthrift in the beginning. Spend only on those things that move the business forward. A grand office doesn't help anyone therefore don't spend too much on that; rather hire a better digital marketer who could growth hack for you.
5. Create an Inner Circle.
Entrepreneurship is a lonely affair. When you are deep down into your venture, you get cut-off from people. You go through emotions that probably not many people would be able to relate to. You would face hundreds of varied kinds of problems daily that you would need answers to and no one to look up to, which would lead to frustration and loneliness. Hence it always pays to have an inner circle with which you can speak your mind; a group of friends (or family) who could listen to your blabbering without being judgmental or advice giver. A lot of times we just need a vent out for our emotions and an inner circle will help you become that vent.
If you are a woman, it becomes even more important as there would be other expectations also. Here Indra Nooyi's anecdote often reminds me. Indra Nooyi, CEO of PepsiCo, very famously told a story about her breaking the news being president to her mom; in reply, she said that 'You might be president of PepsiCo. You might be on the board of directors. But when you enter this house, you're the wife, you're the daughter, you're the daughter-in-law, you're the mother. You're all of that. Nobody else can take that place.' That defines the baggage of responsibilities an entrepreneur has to handle, women entrepreneurs even more so.

Young Upstarts is a business and technology blog that champions new ideas, innovation and entrepreneurship. It focuses on highlighting young people and small businesses, celebrating their vision and role in changing the world with their ideas, products and services.