Effective Ways To Use Coupons For Your Business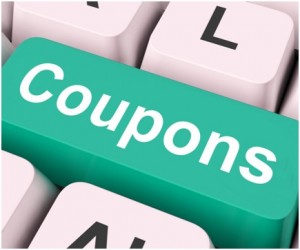 The use of coupons is among the most rewarding ways for businesses to attract more customers and increase sales. However, it can also be a simple way to lose money. It all depends on how profitable the coupon design is and how smart you are when using the coupons. In fact, coupon codes are not only about how many people purchase or make use of the coupons, but it is also about getting the most out of coupon code deals, both in terms of making profits and attracting new customers to your business.
Businesses can also benefit by knowing how to make coupons with EasyPromos. Here are some of the tips to help you create a successful and profitable coupon code strategy to help improve your business
Keep them coming back.
Businesses make use of coupon sites with the aim of attracting more customers during the offer and retain them when the coupon code offers are due. However, a recent study indicates that 85% of consumers who benefit from the deals claim that they may not come back. They can only look for other deals when they come up and move on.  This means that offering great service is not the only way to win customers loyalty. You also need to create a connection by offering them a discount deal the next time they visit your store.  Besides, you can make customers feel special by offering great service, updating customers and making follow-ups.  If you retail the customers, even if you did not make much profit as expected in your initial coupon offering, it will benefit the business in the long run.
Pick the right time.
In most cases, coupon codes are valuable when you offer the discounts to client during slow days, or when customers are not available at peak hours.   For instance, if your store is empty during evenings and weekends (a time when most customers tend to shop), you can make 'weekend special ' or 'evening delight' coupons. This will help attract customers that are available at the time and also retain your existing customers by offering discounts on products at peak hours.
Detail specific conditions.
It is also important that you set conditions on the coupon codes you offer. For example, you can limit the codes to one per every visit, or only when a customer purchases products up to a certain amount.  This will ensure that you are making enough profits to get the most out of your coupon code offers.
Keep in touch.
If you really want to ensure that coupon code users become your loyal customers, do not miss the amazing opportunity to add them in your frequent updates. Clearly state in your condition that for customers to benefit from the coupon, they must issue a telephone number or email address. Once you receive the customers' contacts, you can update them on coupon deals offered on special occasions like birthdays, holidays, or issue a discount after three months after their first visit.

Young Upstarts is a business and technology blog that champions new ideas, innovation and entrepreneurship. It focuses on highlighting young people and small businesses, celebrating their vision and role in changing the world with their ideas, products and services.