Creating A Marketing Plan For Your Specific Business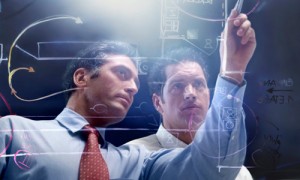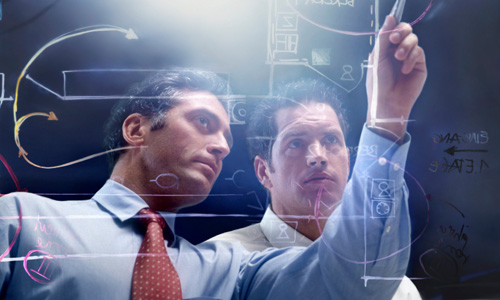 Not all marketing campaigns are created equal. Heck, not all marketing techniques are created equal. Some techniques will work for Business A but totally fail to help Business B. This is why you should never simply copy a successful competitor's marketing campaign. Instead, choose your tools and techniques based on who you are and what your business offers to its ideal audience.
Here a few of the different options that are out there and which businesses will benefit most from them:
Conventions and Trade Shows.
Pretty much every industry has at least one annual trade show, convention or similar industry style event. These events can be goldmines for all sorts of businesses but not all of them. If your company, for example, is based on service or caters to a specific community (or fandom) then buying exhibitor space at your industry's trade show can bring in lots of valuable sales. Of course, if you want your company's booth to be successful you'll need more than a few fliers and some stickers to give away. Set yourself apart by using custom pop up tents that have been branded with your logo, some really great swag, etc.
If your business isn't one that will fare well on a trade show floor, don't worry. Trade show and industry conventions/conferences also provide fantastic networking opportunities. Attending them will help you meet other movers and shakers in your field. You can also help establish yourself in your niche by participating in panels or giving a talk.
Social Media and Direct Mail.
Who is your ideal customer? Is it someone who uses the internet a lot and feels comfortable communicating in pixels? If so, then social media marketing is a fantastic (and cheap) way to reach your audience and to sell your products and services. If your ideal customer is someone who eschews technology or is uncomfortable using it, however, social media will just eat up a lot of your time. You should still have a presence, of course, but you shouldn't spend too much time there. Instead, focus on the communication medium that works best for your customers.
The same can be said for direct mail. Direct mail used to be the go-to method for spreading the word about your company. You could even increase your chances of success by sending out small branded trinkets (like small calendars, magnets, etc) with your letter. If your target audience doesn't pay much attention to snail mail, however, you could potentially waste a lot of money on a direct mail campaign that might be better spent elsewhere.
Video.
Video has proven to be an incredibly successful marketing technique. Employing video in emails will increase their reach by 96%! Sites that have video on their landing pages are 53% more likely to see an increase in search engine rankings.
The problem with video is that producing it can be expensive (though the ROI is huge). Another problem is that if you decide to use video instead of text-based marketing campaigns, you risk losing people for whom video is an annoyance. And if your video is set to autoplay? You'll alienate your audience before you have a chance to interest them. If you want to use video in your marketing campaigns, make sure that your audience enjoys video messages and that you can afford to make your videos properly.
These are just three types of marketing that most businesses try to employ (in some fashion or other). As you can see not everything works perfectly 100% of the time. Think about your ideal customer. What is the best way to reach them? Target your marketing to that person and you'll see a much better response than you would if you tried a little bit of everything.

Young Upstarts is a business and technology blog that champions new ideas, innovation and entrepreneurship. It focuses on highlighting young people and small businesses, celebrating their vision and role in changing the world with their ideas, products and services.