How To Make The Most Of Your Young Business
by Lewis Robinson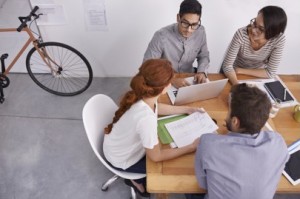 The business world today is more competitive than ever. If you want your business to survive, you have to constantly push forward to be successful. You need to look for ways to stand out from the competition. This is especially true in the early days of your business when you are trying to carve out a niche in a cutthroat marketplace.
The following guide will show you how to make the most of your young business:
1. Become a Marketing Maestro.
If you want your business to succeed, you absolutely must embrace the necessity of marketing it. Your marketing efforts cannot be halfhearted. You need to market your company vigorously across multiple channels. Casting a wide net is the key to marketing success. Use the Internet, print, direct mail and media commercial marketing methods together to make sure your company comes to mind when consumers think about buying products in your field.
2. Sensational Social Media.
The fastest way for a young business to find success these days is to have a social media post go viral. For this to happen, you first must create accounts for your business on all the popular social media channels. At a minimum, make sure you have accounts on Facebook, Twitter, and Instagram. These are the big three, and you want to make sure you are as active as possible with all of them. The best way to do this is to release the same posts at the same time to all your social media accounts. Try to post as many entertaining photos, videos, and stories as you can. Remember that offering promotions through social media channels is a great way to bring people to your business.
3. Ensure You Have Cash Flow.
Cash flow is the lifeblood of a business. Before you start up a new company, you better be sure you have the ability to keep your cash flowing through both good times and bad. Having the ability to get financing when you need it during slower business periods is sometimes necessary to keep the doors open. During the good times, you need to invest in your business and put money aside for the times when you need it.
4. Hire the Right People.
Your employees will make or break your business. If they are not passionate about your products, you can't expect your customers to care about what you are selling. Make sure you do everything possible to hire the right people. Look for employees who are full of energy, desire, and passion for your industry. If you make smart hiring decisions, your business will have no option but to thrive.
5. Know Your Finances.
It is critical for all businesses to keep track of their finances. There are many amazing computer programs available today like a Quickbooks alternative that make this process easy. If you are someone who really doesn't like handling the figures, make sure you hire a good accountant who can keep the books in order. Knowing your exact financial status at all times allows you to quickly make adjustments to pull your business out of slumps as quickly as possible.
6. Treat Your Customers Well.
The most important thing in business is to treat your customers well. If you do this, they will keep coming back. When your young business focuses on treating your customers like royalty, they will reward you with loyalty. Make sure to constantly emphasize to your employees the importance of pampering your customers.
If you follow these six tips, your new business will jump out of the gates running. Getting a good start is crucial in the business world. It is all too common for new businesses to fail because they do not have a good plan. Take the time to create a plan that will carry your business to the heights of success that you deserve. It takes hard work along with smart planning to succeed, but you will get there if you never give up.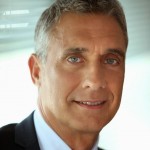 Lewis Robinson is a business consultant specializing in social media marketing, CRM, and sales.  He's begun multiple corporations and currently freelances as a writer and business consultant.

This is an article contributed to Young Upstarts and published or republished here with permission. All rights of this work belong to the authors named in the article above.