Getting Found Starts Before You Launch Your Website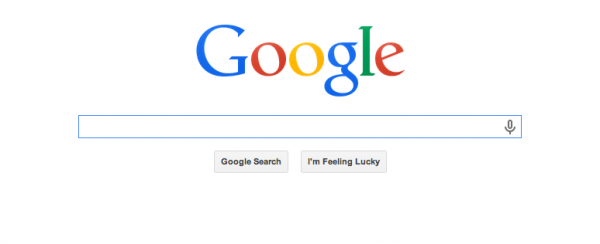 by Matthew Murray, Managing Director of Notable
Business owners spend considerable time and money developing the perfect look for their website. After all, their digital impact reflects on them as a company and they want to look as good as possible. But what happens if you build a gorgeous website and no one shows up for a look?
If you are just forming a new company then invest some time exploring how to get found BEFORE you begin developing your site. A site that is developed around getting in front of its target audience just makes sense.
And these days getting found usually means doing well in search engines like Google.
It Begins With a Keyword.
While there are numerous ranking factors involved in achieving the top position, keywords are one of the most important. But of course, you have to find the right keywords if you're going to succeed.
Finding the right keywords isn't nearly as hard as it sounds. You don't need to spend thousands of dollars on keyword research. Follow some tips and you will find the right keywords to use for your content. Then, you can work your way toward the top of the rankings. Once there, you'll have more traffic than ever before.
The importance of keyword research can't be over estimated. The right keywords will ensure you don't waste time and effort trying to promote areas where you will struggle to compete. And the better your keyword planning, the better your sales lead generation efforts will turn out.
Find Keywords with AdWords.
You have probably heard people recommend using the AdWords Keyword Planner to find the best keywords. That might be a good starting point, but the Adwords Keyword Planner tends to group smaller keyword datasets into a single keyword. It's not ideal for finding the right keywords to focus site content.
If you want to find the best organic keywords, think about running an AdWords campaign on a simple landing page. You'll get valuable segmented data that you can use when deciding which keywords are best. When you create ads, you put them in front of real world searchers and then get hyper specific information about what your marketing is searching for. You can then incorporate these ideas into the development of your new site.
Google Search Console.
Google Search Console is another great way to get some keywords. You'll need to wait until your site is up and running to use it, but you'll get some great ideas on where to focus movign forwards. S should dive in and get acquainted with everything it offers. For now, though, let's
When you access "Search Analytics" inside Search Console, you can see the keywords that Google thinks you have the potential to rank for on your site. Write more blog posts using those keywords and you should improve your ranking over time.
Also, as you test out additional keywords, go back to the Google Search Console to see how they're performing. Keyword research is part trial and error, and the Google Search Console helps with that aspect quite a bit.
Google Suggestions.
Google Suggestions lets you tap into your customers' minds to find out what they're interested in when they look for something in your niche. Just go to Google and start to type a topic into the search box. Then, a list of suggestions will come up in the drop down menu. Consider using the suggestions as keywords.
There are a couple of tricks to keep in mind with this, though. First, the suggestions are based on your location so change your location in Google to change up your results. For instance, if you want to serve an international audience, change your location to another country.
You also need to use incognito mode or a clean cache browse. If you don't you may receive some suggestions that are based on your own search history.
Competitor Research.
Sometimes, your competitors have already done the best keyword research for you. Maybe they spent thousands of dollars on research, and you can piggyback off that.
You have lots of options for checking your competitors' keywords. You can use a tool like SEMrush and gain lots of competitor insights, or you can just plug the competitor's site into the AdWords Keyword Planner and then look at the data. Either way, you will get a list of keywords that you can use for your site.
Use Quora & Answer The Public.
Your customers ask a lot of questions on the internet, and those questions contain keywords and topic ideas. Find those questions, topics and keywords using Quora and Answer the Public. Enter a keyword into either tool and you'll get a long list of questions your customer base has asked. Pluck keywords from that list and use them for your content.
Look Local.
Getting the right keyword isn't enough. You need to be able to rank for that keyword in your target demographic. If you work in an industry that entails meeting your clientèle then consider using location modifiers to boost your ranking.
For example, if you are an accountant and organize your site around the term "accounting" it's unlikely you'll ever get a visitor. "Accounting" is too general a term and is dominated by accounting schools and high level resources. But if you live in small town Springfield and optimize your site for "Springfield audit services" then there is a very good chance you can rank high in Google. The second term is specific, local, and can be optimized on your site.
The right keywords make a big difference in getting the traffic that you need. If you build a site that has keywords that no one is looking for then you won't get any traffic. Take the time to figure out HOW people think about your service offering before you start building your site.
Matthew Murray is the Managing Director of Notable, a business solutions firm based in Singapore. Notable helps companies incorporate in Singapore and matches them with clients looking for their services.

This is an article contributed to Young Upstarts and published or republished here with permission. All rights of this work belong to the authors named in the article above.