A Few Tips On Efficiency For Entrepreneurs On The Rise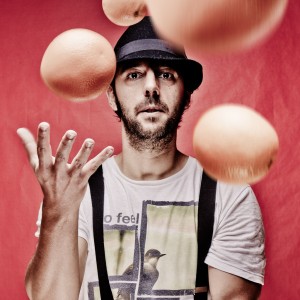 Setting up your own, brand new business is one of the most exciting experiences you can witness. This can also be one of the most rewarding things in case you get things done in the right way. Entrepreneurship is a very popular activity and more and more people are attracted by this idea every year. It seems that setting up a business is now easier than ever, so there is no reason why someone should not give this activity a try.
In case you are entering the world of entrepreneurship and you consider yourself to become a rising star in this world, you should follow some of the tips presented in this article:
Follow your intuition and don't doubt your business idea.
In case you think that you have a great idea and you are building a business around this idea, the most important thing about this activity is to be sure that you trust yourself and your capabilities. In other words, you must be sure that there is a good chance that the idea will work and that you can realize it. It doesn't really matter what kind of business we are talking about, what it matters is to establish as a business on a solid foundation. The things you believe in and your own enthusiasm will motivate and inspire your team and increase productivity.
Client satisfaction.
Entrepreneurs should never forget that their clients are crucial for their success. It is the best idea to learn more about your loyal clients or your first clients. Make sure that they are getting top notch services from your side. These clients will serve as referrals in the future. A successful startup, like HolidayMe for example, tends to establish a long-term relationship with every client. After all, the most successful companies base their success on loyal clients.
Take advice from someone that has experience in this area
Without any doubt, you are very talented and have the ability to make a difference in this world, but being talented and eager to use your talents is not enough in this world. The vast majority of entrepreneurs lack one thing – experience. That's why it is a smart move to ask for advice from someone who is experienced and who has spent a lot of time in your industry. Consider this person as a mentor that will prepare you for the future activities and help you overcome some typical problems in the beginning.
Funding.
One of the basic reasons why so many people are involved in entrepreneurship is to make money. However, managing a business is a process that requires large amounts of money too. This is something that you should have in your mind before this venture begins. So, try to find a solid credit line and ask for a loan from your family. If this doesn't work, you will need to find some investors and convince them their investment is smart. Many young entrepreneurs today choose crowdfunding as a funding option.
Rely on your employees.
Multitasking is not unusual in some situations, but if you do this all the time you will probably fail to become successful. It is the best idea to hire true professionals for certain tasks. Keep in mind that you can't handle everything on your own.

Young Upstarts is a business and technology blog that champions new ideas, innovation and entrepreneurship. It focuses on highlighting young people and small businesses, celebrating their vision and role in changing the world with their ideas, products and services.