3 Ways Technology Is Changing Small Business Lending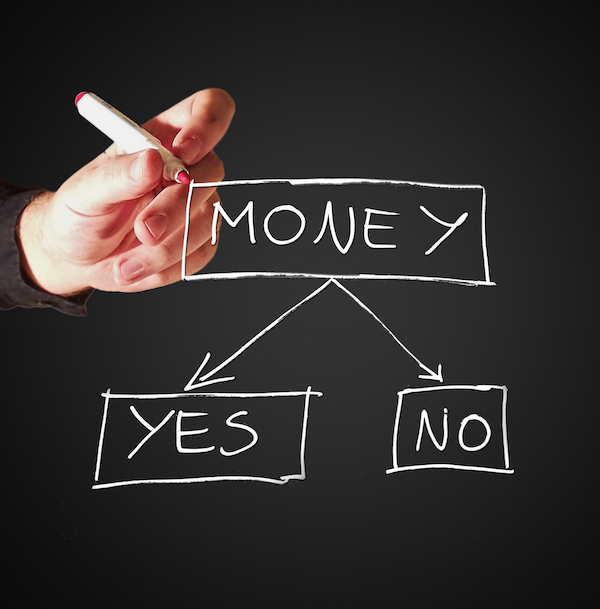 by Jake Dacillo, Marketing Director, Balboa Capital
In 1994 Microsoft co-founder Bill Gates said, "retail banks are dinosaurs, they can be bypassed," in a Newsweek interview. Over two decades have passed since he made that statement, but the Internet has helped change the banking landscape remarkably. Consumers can now conduct a wide variety of bank-related transactions from the comfort of their computers, tablets and mobile devices. These include making deposits, transferring funds, paying bills and managing stock portfolios. The Internet has also transformed banking for small business owners, particularly when it comes time to apply for business loans and other financing products.
Small Business Loan Overview.
There are close to 30 million small businesses in the United States that, collectively, employ more than half of our nation's working population. Small businesses are the backbone of our nation's economy; they produce $6 trillion in gross domestic product each year. Starting a small business, and keeping it running smoothly, requires capital. Traditional banks have helped fuel business and economic growth by providing small business owners with startup loans, general business loans, lines of credit and refinancing programs, to name a few. However, acquiring a conventional business loan from a bank can be a time-consuming and involved process.
One of the biggest hurdles facing business owners who need an infusion of capital is the difficult loan approval process. Small and medium-sized banks approve only half of their business loan requests, which means a significant number of business owners are not getting the funds they need to grow their companies. The Harvard Business School reported that small business loans have decreased 21% from their pre-recession peak in 2008. Increased regulation and stringent loan approval standards are two of the main reasons why banks aren't lending as much to small businesses.
Get Online or Get Left Behind.
More and more business owners are turning to non-traditional lending resources when they need capital. Bill Phelan, president of small business ratings company PayNet, estimates that alternative lending companies, which provide billions of dollars in loans annually, grew 100% in 2014.
Filling a Need.
Corporate business loans, commercial loans, and secured lines of credit can help banks and credit unions achieve bigger profits. So, it is only natural for these institutions to focus their efforts on larger transactions. In doing so, they are presenting alternative lenders with an opportunity to seize market share from banks and credit unions and provide more loans to Main Street business owners. Alternative lenders have created a digital bridge between business owners and business loan products. The simplicity, efficiency and fast turnaround times associated with online lending are huge benefits for business owners. Online calculators provide instant loan estimates, loan applications can be completed and submitted in a matter of minutes, and sophisticated web-based technology helps accelerate the credit decision process.
Today's alternative lenders use sophisticated data-driven algorithms to assess borrowers' creditworthiness and provide instant credit decisions. FICO credit scores, business cash flow and business debt are being joined by cash-flow reports, direct deposit data and, in some cases, social media reviews and metrics during the approval process.
How it Works.

You can apply for a business loan from an alternative lending company from your computer, laptop, tablet or smartphone. Most lenders' websites have simple applications that don't require a lot of information because their short-term loans are unsecured and don't require extensive collateral. Once you submit your loan application, it will be reviewed immediately, and you will receive a credit decision promptly. Each non-bank lender has its own unique approach to the loan approval process, but most of them offer same-day approvals and provide funding in days.
Types of Alternative Business Loan Products.
There is no "one-size-fits-all" loan program for small businesses. Each company's financial needs are as unique as the products and services they sell. Unexpected slow periods, a slump in the economy, and seasonality can affect the bottom line of any small business. That is why it so important to maintain an adequate amount of capital at all times. Two widely used alternative business loan products that can be used for these and many other business uses are working capital loans and merchant cash advances. Both are available online from most non-bank lenders.
Working Capital Loan.
This type of short-term business loan is not guaranteed by any type of collateral. However, you will need to meet specific income requirements and have a good credit score. These will be the deciding factors when it comes to getting your working capital loan approved. The working capital loan programs offered by non-bank lenders typically range between $5,000 to more than $250,000. You can choose a term length that works best with your budget, anywhere from 90 days to 24 months. 
Merchant Cash Advance.

With this loan option, which is also called a business cash advance, a lump sum of money is given in exchange for a specific percentage of your business' future sales. You can apply for a merchant cash advance without having to provide any collateral. Once approved, your lender will directly collect a fixed percentage of your daily credit card receipts until the total amount of your merchant cash advance and premium is met. Merchant cash advance programs are available from $5,000 to $250,000 or more, with flexible terms ranging from 90 days to 24 months.
Selecting a Loan Program.
Prior to moving forward with an alternative loan program, a good rule of thumb is to consult with your accountant or financial advisor to determine how much working capital you need. Then, research the various non-bank lenders that offer working capital loans, unsecured business loans and merchant cash advances so you can an informed decision based on your individual needs. The web-based business lending market is still relatively new, but non-bank lenders are developing technologies to address the financing needs of small businesses across the United States. It all adds up to a faster, easier way to secure an alternative business loan product.
Jake Dacillo holds more than 17 years of experience in marketing communications, with a strong emphasis in digital media and online marketing, to his role as marketing director at leading independent financing company Balboa Capital. Dacillo manages an in-house team of highly-skilled marketing professionals and has daily oversight of all the company's strategic marketing channels including the website, email marketing campaigns, paid search advertising, social media campaigns, direct mail efforts, public relations and trade show events, among others.

This is an article contributed to Young Upstarts and published or republished here with permission. All rights of this work belong to the authors named in the article above.