Small Business Marketing – New Strategies to Get Noticed
by Nancy Gerstein, CEO of Creative Marketing Associates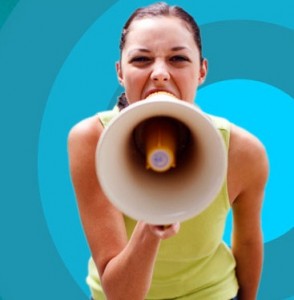 With the economy on a slow but steady rebound, entrepreneurs and small businesses are coming out of survivalist mode and looking for new ways to grow.  Small business owners are all looking for strategies that build their brands without taking a huge bite out of the bottom line. Take heart: the growth of social media and online platforms makes it possible for even the smallest company to get its message out, delivering a big punch for little pain.
Clients should take a good look in the mirror when approaching PR. The core purpose of marketing is to get potential customers to appreciate your unique qualities. It's much more than specific products or prices. Customer relationships, industry expertise, community involvement – those are all qualities that build loyalty and inspire confidence. That's what makes a company stand out, what its size.
Public relations efforts are an effective and cost-efficient element to any company's marketing plan. Good PR is effective because it creates a personalized identity for your company, telling your story and demonstrating your expertise to potential customers. It's also cost-efficient because online media is constantly looking for fresh, free content. Businesses that promote themselves through well-written press releases and articles can quickly raise their online profile by posting their releases on local newspaper sites, free PR sites, and other platforms.
What kinds of stories create great PR?
– Major product launches will draw the attention of buyers in trade publications, provided they bring something truly innovative to the market. Press releases should highlight the product elements that really stand out, concisely explaining why this innovation is worth their interest.
– Local promotional events will bring in customers from the neighborhood. Can you offer an educational workshop, or a wine-and-cheese reception to unveil a new product line? Creative events will bring some new faces through the door, and promoting your event through low-cost PR will make your name familiar even to people who don't come to the event.
– Involvement in local charities builds a positive image of community involvement that will reap benefits down the road. Gerstein's clients have had especially good results with cause marketing programs that donate tangible, durable products for the charity's use. Not only does the business receive acknowledgement as a charitable sponsor, but the business's products are recognizably in use at the charity's events over time.
Once you start generating PR material, put your social media machine to work.
– Keep your press releases and articles on your customers' awareness radar by repurposing the message, posting to all your social media sites.
– Make sure your approach is customer-centered to keep your content appealing, not off-putting.  The message should be consistent with what you're selling, and who may be reading the post.
– Consider the preferred social media platforms of potential customers, the nature and frequency of content, and strategies for responding to comments from outsiders. It should also go without saying that your website should also be professional, user-friendly, and frequently updated.
These PR approaches are just part of a comprehensive marketing plan that any small business should consider. Showcase your business's unique strengths with professional, polished execution. Marketing agencies offer the advantages of big-picture perspective, established media connections, and well-honed writing skills to deliver the best results for your PR budget. It's an investment that can make your small business stand out of the crowd, attracting new customers and enhancing existing relationship.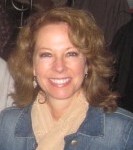 Nancy Gerstein is the CEO of Creative Marketing Associates, Inc., a full-service marketing and public relations firm based in Northfield, Illinois. Nancy's expertise includes directing web, print, social media, public relations, direct mail, and broadcast campaigns. An award-winning copywriter and author, Nancy is a frequent workshop speaker covering topics on innovative methods of enhancing brand recognition, capturing customers' attention, and raising business's public profile.  Nancy can be reached at nancy@cmacreative.com

This is an article contributed to Young Upstarts and published or republished here with permission. All rights of this work belong to the authors named in the article above.