Graduate Programs: Online Vs. Brick And Mortar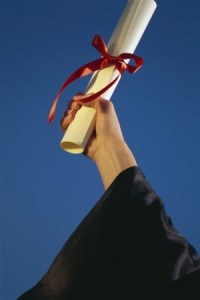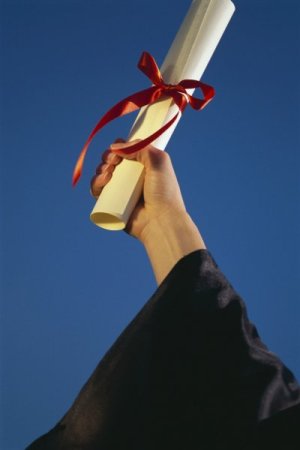 In today's tough market, having the right education and training can give you a leg up on the competition; not just in an employment setting, but also as an entrepreneur looking to attract clients. This could mean completing a certificate program, or going back to school for a post graduate degree. When it comes to choosing an education, there are several options available at both online and brick-and-mortar institutions.
Whether you choose online or brick-and-mortar depends on several factors specific to your situation. Below is a list of things to consider when deciding:
Program Selection.
The most important factor is whether or not the school has the degree program you want. If you are looking for a degree program in business, education, or nursing, then chances are you will have no problem finding both online and brick-and-mortar programs.
If you are looking for a postgraduate degree program in business – like an MBA – or education – like a master's in school counseling in PA – then chances are you will have no problem finding both online and brick-and-mortar programs. However, if you're looking for a masters or graduate certificate program in a more specialized field, such as architecture, you'll probably need to attend a brick-and-mortar school.
The good news is that even brick-and-mortar institutions are integrating online learning into their curriculums, which means you might still be able to do a portion of your coursework online.
Admission Requirements.
Most brick-and-mortar graduate programs require candidates to complete the Graduate Record Exam, or GRE, as part of the admissions process. The GRE is similar to the SAT, except it is designed specifically for graduate schools.
If it has been a while since you have been in school or taken a standardized test, you will also need some kind of GRE test prep to get you ready for the exam. Some schools may offer a test prep course, but you can also take an GRE exam prep coarse at BarronsTestPrep.com.
Some online graduate programs do not require the GRE, however, whether or not they require the test might depend on your intended course of study. Some schools might waive the GRE, but require you to take another assessment test instead. Additionally, in exchange for waiving the test, you might be required to have a high GPA from undergrad, experience in the field of study, or proof of a prior advanced degree.
Each school will list whether or not you need the GRE, or a similar test, in its admission requirements. Some may also indicate whether or not you can waive the test. You can also contact the school's admissions office for more information.
Schedule Flexibility and Instructor Interaction.
Online schools tend to be much for flexible with it comes to scheduling and attending classes. If you have to work or run your business, that flexibility can determine whether or not you complete your degree. However, although the classes are flexible, they are not without some structure. Generally, the instructor will set deadlines for turning in assignments, or completing tests, and it is up to you to stay organized and meet those deadlines. Some students do well with that kind of loose structure, while others prefer the more ridged structure of a brick-and-mortar schedule.
Online programs do not give students as much face time with the instructors as brick-and-mortar programs. Some students prefer it this way, but for others it can actually be a hindrance to learning. For example, some students may need to actually hear the instructor talking and manually write notes to absorb the material, whereas other students could have an easier time learning by reading the notes off the computer screen.
When choosing a program you should consider how much time you wish to spend in class, but you should also be honest with yourself about your organizational skills and learning style. An online school could seem like the best option because you can arrange school around your schedule, but if you have trouble remembering to schedule study time, or if you prefer to interact with your instructor, you might have more success in a brick-and-mortar program.

Young Upstarts is a business and technology blog that champions new ideas, innovation and entrepreneurship. It focuses on highlighting young people and small businesses, celebrating their vision and role in changing the world with their ideas, products and services.