How Startups Can Use Celebrity Endorsements
by Billy Bones, Bookingagentinfo.com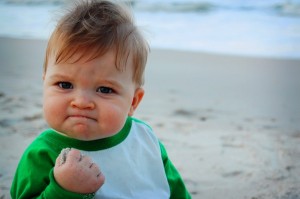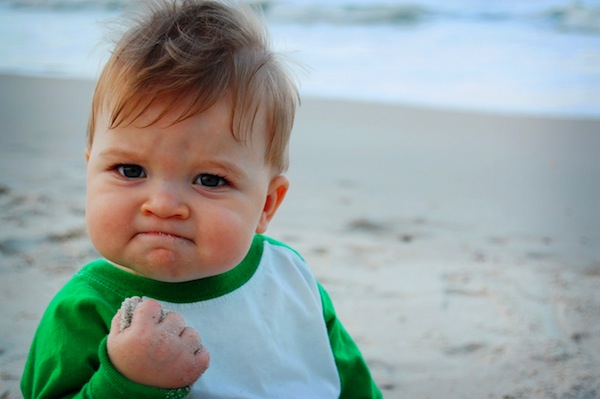 As a start-up, you might be asking yourself how in the world you could ever afford a celebrity endorsement for your product. The idea might sound like a solid one, but you're not sure how to make it work for your company specifically. Celebrity endorsements do in fact work – but we have to expand our scope of what a 'celebrity' is. The fact of the matter is, celebrity endorsements come in all shapes and sizes, which is why your company will be able to take advantage of and benefit from the idea.
An Ever-Changing Tactic.
The concept of brands teaming up with advocates, influencers, and celebrities in order to be able to reach a larger and more relevant audience is certainly not a new marketing approach. However, there are a few factors that are continuously changing. The audience, the endorsement's appeal to that audience, and the celebrities willing to be involved are the most major variations.
Social media and sharing websites such as YouTube, Twitter, Vine, and Facebook have made it easier than ever before for people to share content. There are unconventional celebrity individuals who have become popular due to their video content, blogs, and web postings. Although these people might not be showcased in a news outlet every day, they still have thousands and sometimes millions of page views and just as many targeted subscribers to their content. These people are popular within their own niche, which means having this type of celebrity endorse you when you release a new item speaks volumes to your targeted demographic.
The majority of us only hear about big companies utilizing celebrity endorsements. With a little added effort, however, start-ups have the same opportunity to cash in on these opportunities. There are three major ways start-ups can benefit greatly from celebrity endorsements:
Credibility.
If a celebrity is using a product then it's got to be a great product from a credible company, right? That's at least the conclusion companies are hoping consumers will come to. Consumers aren't stupid though; for any celebrity endorsement to be successful, it is important for them to have a pre-established expertise and trust in your company because it greatly influences how accepting they will be of your product. Similarly, celebrity endorsements only work when the consumer has a credible belief that the celebrity would really be interested in buying and using your product or service despite being paid to do so. If consumers have a hard time believing that, you might be wasting money on the endorsement as well as losing credibility as a company.
Australia-based start-up Shoes of Prey did an excellent job of using YouTube Celebrity Blair Folwer to grab attention and create awareness for their custom footwear. Blair Fowler posts beauty and style related tutorials on YouTube, and has built a following that has raked in over 200 million views for her channel. She did a review over Shoes of Prey, and collaborated with them on putting together a contest where users designed their own shoes. The resulted in Shoes of Prey receiving almost 200,000 visitors that day, and tripling their overall sales – proof that celebrity endorsements can be incredibly worthwhile when executed properly.
Media exposure.
The press are always covering celebrities, which is why start-ups can utilize the public's strong interest in these figures to gain publicity for their company. Getting press for a start-up can increase visibility, but this route can be very difficult when you don't already have a representative in the public eye. This is where celebrity endorsements can prove to be very beneficial. Start-ups can utilize some of the celebrity's star power to gain publicity. If all goes as planned, this publicity will soon turn into sales for the company.
The Honest Company has greatly utilized the fact that Jessica Alba is a co-founder of the company to gain coverage in numerous publications. Since its inception, they have been featured on The Ellen Show, Good Morning America, The Today Show, and many more media spotlights.
Celebrity Branding.
Much like the credibility aspect mentioned above, successful brand-celebrity collaborations depend on whether the celebrity is a good fit for the brand in terms of their lifestyle, personality, and identity. Some of the greatest endorsement deals have managed to successfully build a specific product around the appeal of a celebrity. One of the most profitable examples of this is Nike's partnership with Michael Jordan to produce the Air Jordans.
Although Glu Mobile's Stardom: Hollywood was a somewhat successful game for the company, producers set their minds to finding a way to entirely reinvent it. To do this, they collaborated with Kim Kardashian and rebranded the game as "Kim Kardashian: Hollywood." Kardashian then marketed the game to her 22.4 million Twitter followers. This rebranding and resulting growth in popularity brings in an estimated $600,000-$700,000 daily and continues to rank within the Top 5 Apple Store paid apps.
The Only Way To Go Is Up.
Celebrity endorsements can do wonders for a company, especially a start-up looking for a boost that will introduce their brand to the public eye, and help them gain traction. It all comes down to the company's overall style, brand, and mission as to the specifics of an endorsement, but one rule should remain a constant: don't put money into something that's not suitable for your company; instead, consider investing a little more in a collaboration that will be a sure fit for your brand. With some careful planning and business-conscious budgeting, you can land yourself with an endorsement deal that will give your company the boost it needs and the recognition it surely deserves.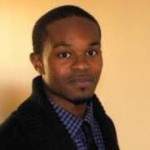 Billy Bones is the responsible for marketing and strategy at Bookingagentinfo.com, a database for celebrity contact information. Prior to Bookingagentinfo.com, Billy was CEO at Giftioni Inc, where he led the company's growth efforts, taking the business from start-up stage to 12 different U.S markets.

This is an article contributed to Young Upstarts and published or republished here with permission. All rights of this work belong to the authors named in the article above.