Why I Dropped Out Of Georgetown… And Started 2 Successful Online Businesses
by John Accardi, founder of  Partyhousepong.com and Collegebox.com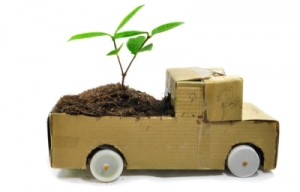 6 months ago, I dropped out the neuroscience PhD program at Georgetown University. Not only was I granted a full scholarship, but I was being paid a generous stipend to attend. So why did I drop out and how did I subsequently create 2 profitable online businesses with barely any startup capital?
Why did I leave Georgetown?
I left for a very simple reason: I didn't enjoy it. Being in the neuroscience PhD program, I was required to attend classes but the majority of my time was spent in the lab. I was working on a project to control the activity of neurons by shining light on them with fiber optic cables. I was developing this technique to treat epilepsy. In some ways it was very exciting and cutting-edge but in other ways, it was extremely limiting. Just like most jobs, I had to work in the same room every day with the same people for the same long hours. I had to read what I was told to read and do what I was told to do. The thing I disliked most was that I needed permission from my boss to take time off for something like a doctor's appointment or family vacation.
I quickly grew restless and started to think of other ways to earn a living. I searched for how I could work for myself, set my own hours, and have the potential to make more money. After some searching, I became very intrigued with the concept of building my own online business. This idea was so fascinating because an online business would allow me to work from anywhere in the world. I pictured myself sitting by the pool at a condo in Florida and managing my business from a laptop.
How did I create 2 profitable online businesses?
I fell in love with the concept of starting an online business and immediately began working to manifest it. I didn't drop out of school immediately but I knew it was only a matter of time. Within a month, I had built partyhousepong.com and collegebox.com. The websites were up and functional but I still hadn't sold anything. I was so excited to start the marketing phase of these businesses that I started to make moves to leave school despite not having any sales.
I took a practical look at my financial situation, making sure I had the savings for at least 1 year of food and rent. I also determined my ability to find another job if the businesses didn't work out. From this analysis, I concluded that I could safely leave my graduate school stipend and start working toward my dream.
Within 6 months I have been able to make both of these businesses profitable with very little startup cash. This was possible because partyhousepong.com uses a drop shipping model. This is how it works: A customer buys a table from my website, then I buy that table for a discounted price from one of my suppliers. The supplier then ships the table to my customer. The profit margins are small but I don't have to carry the risk of buying inventory and developing the infrastructure to store, package, and ship tables. Drop shipping is a great way to start an online retail store without the risk and startup capital.
Collegebox.com uses another great business model to avoid risk and the need for startup cash. Since this business sells care packages, I was able to create original products without having to invest in manufacturing. I bought small quantities of the treats and snacks that would fill the boxes and took pictures to put on the website.
So here I am 6 months out of grad school and I couldn't be happier with the decision I made. I'm pursuing my dream, working hard, and having fun all at the same time. If you're stuck in a job you don't enjoy, begin taking practical steps to pursue your dreams. It's so important to find what you love and do it, but it's also important to be smart and pragmatic about that transition.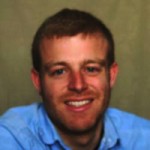 25-year old John Accardi grew up in Stone Harbor, NJ and earned a Bachelors of Science degree from Saint Joseph's University in Philadelphia. After graduation, he worked at the National Institutes of Health in Bethesda, MD for 2 years being he was accepted into the Neuroscience PhD program at Georgetown University. Soon after beginning the program, he dropped out to start partyhousepong.com andcollegebox.com.

This is an article contributed to Young Upstarts and published or republished here with permission. All rights of this work belong to the authors named in the article above.