[Asia] Asian Attitudes Towards Creativity And Education Differ: Adobe Study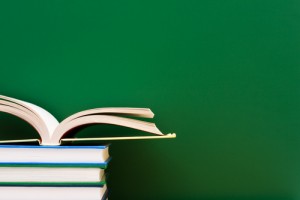 The recently concluded
Adobe Education Leadership Forum
 held in Kuala Lumpur, Malaysia saw the software company unveil the results of an Asia Pacific-wide study entitled '
Education, Creativity and Employability
' that looked at the intersection of creativity and creativity tools in the classroom and its relevance to the modern workforce. The polled responses from 1531 educators in 13 countries across the region, while not totally surprising, threw up some insight. While a majority of those educators are unanimous in their agreement that creativity is crucial and having relevant creative skillsets will help land jobs in the modern workforce, there were subtle differences in what educators in different countries believed were more useful. Here are two interesting findings: 1. 68% of respondents from Australia-New Zealand strongly agree that basic digital media skills are essential for a 21st century workforce, much higher than the APAC average of 54%.  That number is 66% in India and 62% in Southeast Asia but only 53% in Greater China and 50% in South Korea. 2. When it comes to the belief that the use of creative tools in the classroom can further conceptual understanding, 70% of educators polled from India agreed. This compares to Southeast Asia's 62% and 58% in Australia-New Zealand, yet garnered only 45% in South Korea. The APAC average is 54%. From the study results, it also seems evident that while educators in Australia and New Zealand are convinced of the importance of creative tools and digital media skills, respondents from South Korea aren't quite so. This and many other anomalies are probably a reflection of the different approaches towards education as adopted by the different countries and cultures, but interpolating the results of this study with education and employment data from individual countries may help establish the causal links between these factors. "The education system in Southeast Asia has come a long way – over the years, we have seen educational institutes taking steps towards driving innovation and creativity in the classroom, enhancing the learning journey. The findings of the survey this year are a clear indication of the growing need for digital tools in the classroom to not only empower students, but also ready them for the 21
st
 century workforce," says Peter McAlpine,
Senior Director, Education, Adobe Asia Pacific. Here's a look at two infographic that compare the results of the study across Asia Pacific as well as one specific for Southeast Asia (covering educators in Indonesia, Thailand, Vietnam, Singapore, Philippines and Malaysia: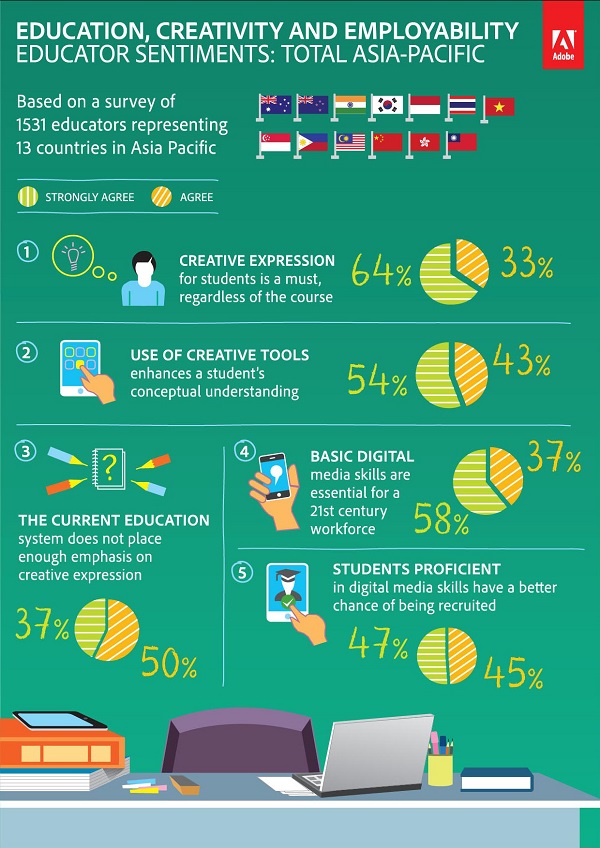 Daniel Goh is the founder and chief editor of Young | Upstarts, as well as an F&B entrepreneur. Daniel has a background in public relations, and is interested in issues in entrepreneurship, small business, marketing, public relations and the online space. He can be reached at daniel [at] youngupstarts [dot] com.