[Infographic] 10 Futuristic Jobs That Barely Exist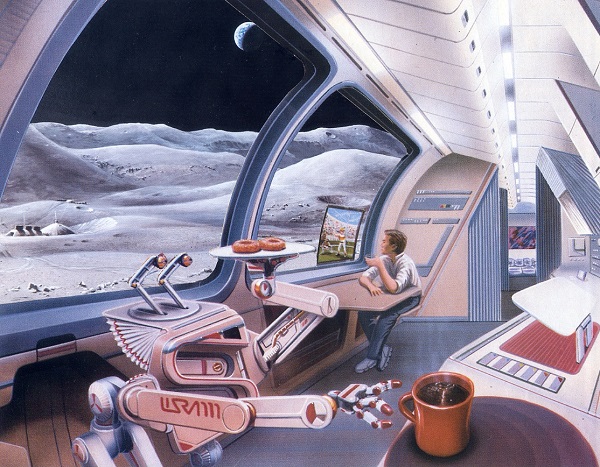 Tomorrow's graduates will be facing a much different environment than the ones their parents entered in the last generation. A common complaint among some graduates? that the industry they aimed to enter became obsolete by the time they leave school and enter the workforce. It's sad but true -
jobs in sectors such as chemical processing, agriculture and even journalism are drying up
due to technology. But such changes also mean there are new careers being invented every day as well. If you're still studying and still have an option to decide on your future career direction, you may want to consider those careers that may become big (and better paying) in the coming future. Here's an infographic look at ten of the potential jobs in the future that either do not exist as yet (such as space tour guides) or some, like the social media manager or web user experience manager, are still in its infancy:

[
Infographic credit: by Kaplan Business School
]
Daniel Goh is the founder and chief editor of Young | Upstarts, as well as an F&B entrepreneur. Daniel has a background in public relations, and is interested in issues in entrepreneurship, small business, marketing, public relations and the online space. He can be reached at daniel [at] youngupstarts [dot] com.