Bloggers: Build Your Brand And Make Money With Your Passion
Posted by Contributor on 8/15/13 • Categorized as Advice For The Young At Heart
By Lucy Bartlett, marketing manager at VigLink
For bloggers just starting on the road of content creation the good news is there are easy ways to help fund your passion. The even better news is that you can earn revenue through the content itself using a style of affiliate marketing called native advertising. Rather than having to rely on old fashioned and ugly banner ads that merely act as a distraction for your readers, native advertising encourages your audience to delve deeper into your fresh content, helping them to become your new biggest fans.
For some bloggers, writing about your passion can turn a part time hobby with a little extra income on the side, to a full time online career. A recent EmpowerNetwork survey found that the average income from blogging is in excess of $6,000 with one percent earning more than $200,000.  Unfortunately, there is no 'get rich quick' strategy to reach these high revenues. It takes hard work and persistence to build up your sizable audience and become a blogging brand in your own right.
There are, however, some easy to follow tips that will help on the road to revenue. Here are my top four to help you build your readership and brand, and in turn, start earning money from your passion. What could be better than that?
1. Remember your blog is valuable because it's unique.
Your blog should be just that – yours. Your loyal and growing readership are there because they trust your advice, love your style, and find inspiration in your content. Persistence is key. To build an audience and your own brand, you need to stamp out what makes you different and how you stand out from your competing publishers.
2. Focus on your content first and monetizing second.
Monetizing your content should not interfere with building your brand and making a name for yourself within the blogosphere. You need a sizable audience to earn a sizable paycheck, and you won't achieve this if you are not passionate and authentic in your content creation. All readers will see through surface expertise and an aim just to make money. You should never publish something that will not enhance the value of your overall brand.
3. Timing is everything.
Have an editorial plan. Think about what events are happening, when, and note down ideas on topics for blog posts relating to the event. This will help you in several ways. First, we all have times when we don't feel as inspired to write our blog, in fact there are times when your passion will feel more like a chore. Having a plan will keep you on schedule and it will act as a source of inspiration in times of writers block. Second, it will help you identify and capture revenue opportunities. Think about what will be hot products relating to calendar events. If, for example, you are a fashion blogger, you will already be excited for fashion week, but do some pre-research and plan to relate your blog to what is happening. When you blog with genuine zeal for the new season's love of neon and link to the products you know other neon-inspired fashionistas will love, it will make you a hot on-topic writer, help increase your SEO, and increase the traffic you are sending to products that you have showcased. A thoughtful and helpful post on the season's must- haves will send a lot of traffic to merchants sites and, in turn, revenue to you.
4. Make the most of the tools available to you.
When you feel you have put your heart and soul into executing content, then use technology to help easily turn the content into commerce. Using automated link monetization services, can take all the hassle of of native marketing. Link technology turns links (automatically or optionally) into affiliate links thus ensuring you get credit for the traffic you are sending onto merchant sites.
There is really no hassle into researching and signing up for affiliate programs and by following the tips above you will soon be earning money – doing what you love – blogging.
For more information, download the "Blogger's Guide to Earning More" – a handy reference to help build your brand, bond with your audience and build your business.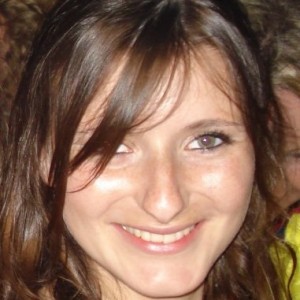 Lucy Bartlett is the Marketing Manager at VigLink, a technology company helping publishers earn from the content they create and the commerce they drive. As a PhD candidate at the Saïd Business School, University of Oxford, she is researching how people create, authenticate, market and trade on terms like 'ethical' and 'sustainable'. Her previous marketing experience includes event management for the Skoll World Forum and TEDx Oxbridge.

This is an article contributed to Young Upstarts and published or republished here with permission. All rights of this work belong to the authors named in the article above.
Tagged as: blogging, content creation, Lucy Bartlett, social media, VigLink