[Infographic] How Apple Spends Its Money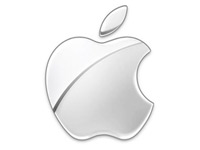 Technology giant Apple may have recently gotten into the news for almost losing its crown as the most valuable company in the world in terms of market capitalization after
ascending to that throne back in August 2012
. But what most of us continue to wonder is how the iPhone and iPad maker continues to maintain a fat profit margin on its products even as it keeps R&D costs low. We may not have much data into how Apple spends its money but we can analyze its spending patterns for clues behind its financial success. Here's a great infographic on some key financial aspects of the world's most valuable company:
Image compliments of
Master's in Business Administration Degree Guide
Daniel Goh is the founder and chief editor of Young | Upstarts, as well as an F&B entrepreneur. Daniel has a background in public relations, and is interested in issues in entrepreneurship, small business, marketing, public relations and the online space. He can be reached at daniel [at] youngupstarts [dot] com.